This Airline Is Offering $19 Flights Across the U.S.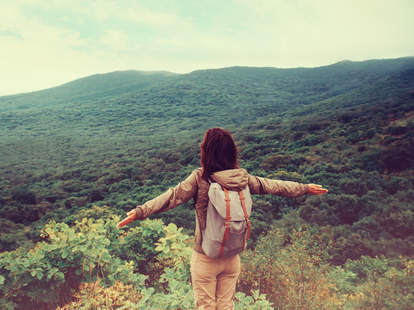 If, somehow, Southwest's sale with $49 flights isn't cheap enough for you, Frontier Airlines has a deal that might interest you. The budget airline is running a two-day sale with $19 one-way flights across the United States.
The offer runs from September 3 until midnight on September 4, so you've got to move quickly. The treks are available almost immediately (see the below example flight) and run through February 12, 2020. Additionally, a surprising number of routes are available. You'll find 74 with $19 one-way fares and more than 100 total routes with prices under $30. 
Not only that but the airline says more than one million total seats are on sale. So, you don't have long to get a ticket, but there are ample opportunities if you're going to buy one. Cities with $19 fares include Atlanta, Denver, Las Vegas, New Orleans, San Diego, San Francisco, Tampa, and many others.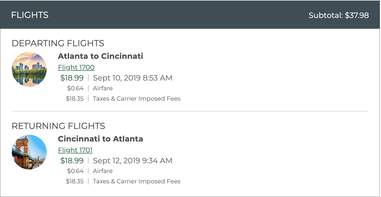 Via FlyFrontier.com
Any sale from Frontier comes with a pretty important asterisk. You're flying with a budget airline. That means your ticket pays for a seat and nothing else. You won't get to pick your seat, and only your personal item is covered by the airline's baggage policy. You'll find fees attached to everything. That's fine if you can pack incredibly light and are going on a short trip. Otherwise, you absolutely must get a full picture of the fees you're going to face before buying. It could still be a cheap flight, but you don't want to be surprised by the total cost after fees. 
It's not for everyone, but there are some low-cost seats available that can be perfect for the kind of traveler willing to roll with the hiccups that come with flying on a budget airline. (One of those hiccups probably won't be a round-trip fare for as little as $37.98.)
Sign up here for our daily Thrillist email and subscribe here for our YouTube channel to get your fix of the best in food/drink/fun.