Frontier's Flash Sale Has $29 Flights Around the U.S.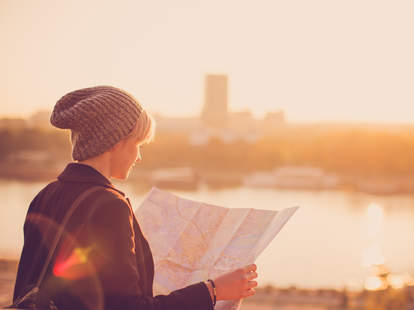 Most of the time, outstanding flight deals are taking you abroad to some beautiful location you've never seen. But on any given flight, you're more likely to be traveling for work, family or a wedding of someone you only marginally like. It's a shame to blow your travel budget on anything but your dream vacation.
Budget airline Frontier can help. Frontier has a flash sale running until midnight on March 6 with one-way tickets as low as $29. There are definitely catches, but it's not a bait and switch. It's possible to get that price in both directions.
The deal is good for Tuesday and Wednesday flights only. However, there are a ton of route options. For $50 or less there are 87 different routes available with many dropping in the $30-40 range.
Screengrab flyfrontier.com
Screengrab flyfrontier.com
It's worth poking around the sale, but before you buy, it's also worth noting the terms. Tickets purchased through this sale are not eligible for refunds and there is no advanced seat assignment option.
Additionally, Frontier has occasionally complicated baggage fees and they charge for full-size carry-on bags. Those fees can vary, but the carry-on charge is generally around $30-35 if you pay at least 24 hours before the flight. The fees increase if you purchase at the counter.
So, unless you're accustomed to hopping trains with a bindle, the cost of a trip with Frontier can add up. But if you're able to pack light, this is a deal worth jumping on. Save that extra money for something special that doesn't involve any weird relatives.
Sign up here for our daily Thrillist email, and get your fix of the best in food/drink/fun.
Dustin Nelson is a News Writer with Thrillist. He holds a Guinness World Record but has never met the fingernail lady. Follow him @dlukenelson.