Frontier Airlines Is Giving Free Flights to People With These 2 Last Names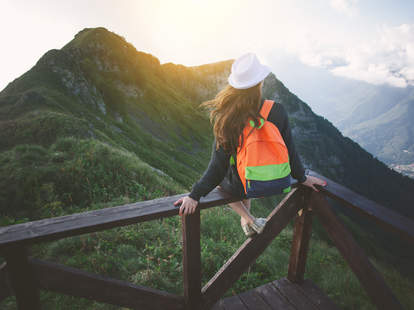 Back in my day, the Kardashian sisters were the only people I witnessed getting public handoffs just because of their last name. But times are a changin', as is the climate, and Frontier Airlines is celebrating Green Week by offering free flights to anyone with one of two very specific last names.
The budget airline announced it will award free tickets to anyone with the last name Green or Greene for travel on August 13. Apologies if your first name is Green. Or if your last name is like, Guhreen.
Green Week was designed to put a focus on fuel efficiency and sustainability. Frontier's step one: give randos, who might not even recycle, a free trip.
The randos who are eligible can book online (it must be through flyfrontier.com) and get refunded for up to $400. So, OK, it's not necessarily free, Mr. Green(e). The flights can be one-way or round-trip, but keep in mind that the flight has to be domestic. 
The airline promises you'll get your refund -- dare we say, your green -- by September 15 of this year. 
Sign up here for our daily Thrillist email and subscribe here for our YouTube channel to get your fix of the best in food/drink/fun.