This Airline's Sale Has $15 Flights Out of 38 Cities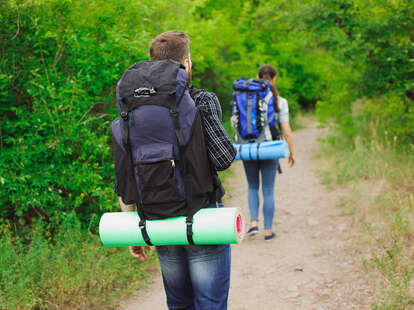 Shutterstock.com
Shutterstock.com
Just days after launching a sale for $39 flights around the U.S., Frontier has upped the ante with one of its occasional "Penny Plus" sales. In it, loads of flights are offered for just a penny. Though, of course, there's a caveat.
The fare is a penny, but they aren't covering taxes and other fees. Nonetheless, a one-way ticket to Jacksonville might run you just $15, which is a hell of a good deal. Naturally, the sale features a wide range of prices and locations with the cheapest deals coming over shorter routes. But there are 38 routes with one-way flights for as little as $15 or $28.40 round-trip as long as you purchase before midnight on August 15 for trips taken before October 3.
Cities offering some version of the penny fare include Atlanta, Austin, Buffalo, New Orleans, Orlando, San Antonio, and many others.
Naturally, you'll want to get a full look at the cost before clicking "buy." Frontier, which doesn't have a stellar on-time arrival rate, is a budget airline. The fares are cheap, but that cost doesn't include a bag other than your personal item. It also doesn't include the ability to select your seat or get a meal. All of those items will cost extra.
So, know how you want to fly and understand what your costs will be. It could wind up being a good sight more expensive than the sticker price indicates. But for travelers packing light and willing to strike up a conversation while seated between two strangers, there are some damn cheap flights available right now.
Sign up here for our daily Thrillist email and subscribe here for our YouTube channel to get your fix of the best in food/drink/fun.

Dustin Nelson is a News Writer with Thrillist. He holds a Guinness World Record but has never met the fingernail lady. Follow him @dlukenelson.