This Sale Has $15 Flights Around the U.S.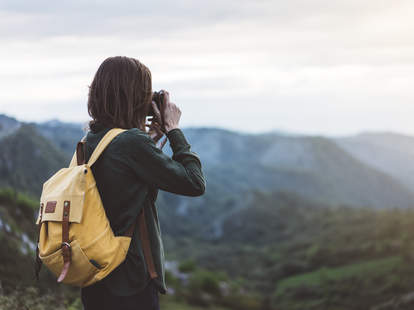 Sneaking in an unexpected one is an excellent, gratifying surprise to give yourself. However, finding a dirt-cheap trip can be tricky. Low-cost carrier Frontier Airlines is running one of its Penny Plus sales that might be your ticket out of town. 
The sale features $15 one-way flights. It earns the Penny Plus moniker because tickets cost just one penny. Once combined with taxes and fees, the fare will run you about $15. Altogether, you can dig up a round-trip flight for as little as $28.40.
In the sale, you'll find 32 routes with $15 flights and 96 routes with one-way flights for under $30 if you buy before midnight on Halloween. Those routes include flights from Atlanta, Austin, Denver, Kansas City, Las Vegas, Orlando, Raleigh, Sacremento, San Antonio, San Jose, Tampa, and many others. The sale doesn't exclude any days of the week and is valid on flights taken by December 17 with the exclusion of blackout dates between November 16-26.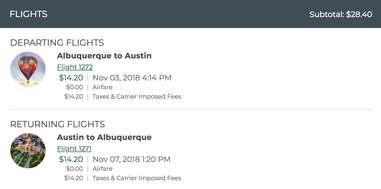 FlyFrontier.com
Now for the usual caveats about flying with a budget airline. If you know what you're getting into, an airline like Frontier can be a solid way to take a short vacation if you pack light. The flight has the ability to get quite a bit more expensive because you're going to pay for carry-on and checked luggage. You're also going to pay for meals and the privilege of selecting your own seat. 
Nonetheless, if you know what to expect and are willing to work with what's offered, there are plenty of ways to make a very cheap trip out of a sale like this. Treat yourself and go to some unexpected (or haunted) place.
Sign up here for our daily Thrillist email and subscribe here for our YouTube channel to get your fix of the best in food/drink/fun.