Alexander Spatari/Moment/Getty Images
The 2022 Winter Games in Beijing are underway, meaning that it's time to brush up on what the hell curlers are always yelling about and how in the world to break down figure skating's contentious scoring system.
Since the 2020 Summer Games just took place in Tokyo in 2022 after having been postponed due to COVID-19, we're getting a lot of Olympics in not a lot of time. However, the next Games won't be until 2024. Luckily, the International Olympic Committee (IOC) has announced all of the future Olympic locations through 2032.
Take a look at all of the cities poised to host Olympic competitions, including one in the US.
2024 Summer Olympics
Paris, France
July 28 - August 11
2026 Winter Olympics
Milan-Cortina, Italy
February 6 - February 22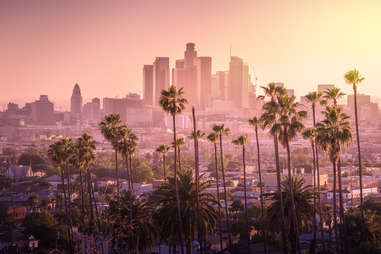 2028 Summer Olympics
Los Angeles, California
July 21 - August 6
2030 Winter Olympics
No location has been announced for the XXVI Olympic Winter Games. The host city will be announced by the IOC at the 140th IOC Session in Mumbai, India, in 2023. Current contenders include Salt Lake City, Utah, and Canada.
2032 Summer Olympics
Brisbane, Australia
July 23 - August 8