Guess Which TV Shows and Movies Everyone Pirated This Year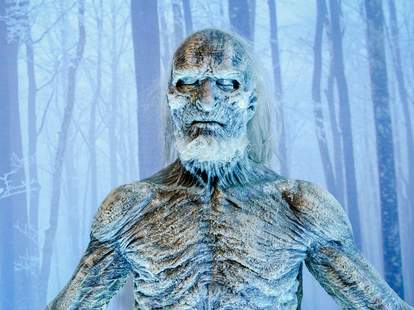 It's "Game of Thrones," and it's not even close. Interstellar was the top movie. Basically, you could X out of this article now, if you really wanted to. But there's other interesting stuff here.
Torrentfreak, a website that tracks online downloads, just published its list of the most illegally downloaded TV shows and movies of 2015. And unsurprisingly, the über-popular-but-still-on-pay-TV "Game of Thrones" took the title again this year for the fourth year in a row. Thing is, the show's popularity continues to balloon -- 14.4 million users downloaded GoT's season five finale, "Mother's Mercy," via BitTorrent, whereas in 2014, only 8.1 million downloaded the show illegally. Comparatively, GoT earned 8.1 million TV viewers this year.
Sliding into second place was "The Walking Dead," which garnered 6.9 million downloads, and "The Big Bang Theory," which brought in 4.4 million downloads. The second- and third-place finishers got far greater TV view numbers, though, with The Walking Dead at 15.8 million and The Big Bang Theory at 18.3 million. Those shows landed in second in third last year, too.
As for the feature films, it comes as little surprise that Hollywood's biggest blockbusters topped the chart for illegal downloads this year. Humans are nothing if not predictable. Interstellar led the way in 2015, with tracking site Excipio citing nearly 47 million illegal downloads. The 2014 smash outpaced films released in 2015, as it had more time to make the rounds on the Internet. But this year's huge hits weren't far behind -- with Furious 7 hitting 45 million downloads, Avengers: Age of Ultron hitting 42 million downloads, and Jurassic World hitting 37 million downloads. Most alarmingly, the big winners (or losers, for that matter) saw a nearly 60% spike in illegal downloads this year. Sorry, Hollywood.
It's safe to guess next year, Star Wars: The Force Awakens will blow these numbers away.
Check out most illegally downloaded TV shows on Torrentfreak, and the most downloaded movies over at Variety.

Sign up here for our daily Thrillist email, and get your fix of the best in food/drink/fun.
Ryan Craggs is Thrillist's Senior News Editor. He's never watched an entire episode of GoT, nor has he seen Interstellar. Big deal. Follow him @ryanrcraggs.