HBO Crashed During the 'Game of Thrones' Premiere and People Were Pissed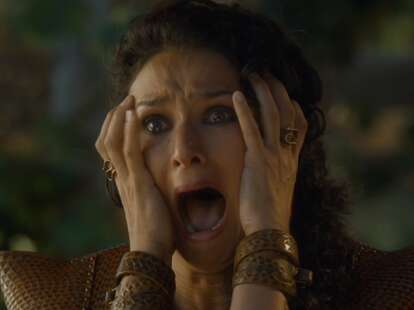 Melisandre warned you that the night is dark and full of terrors, didn't she?
HBO hasn't released numbers on how many people watched the premiere, but it was expected to be a massive number as the show begins its final two seasons. The Season 6 premiere drew 10.7 million viewers, a record for the show. That was up 9% from the Season 5 premiere. Another 9% increase would have well over 11 million people tuning in.
Left with no way to watch the show, many voiced their frustrations on social media. It seems like a dangerous thing to do because Twitter was littered with spoilers from heartless monsters who live-tweeted the premiere. It was almost unavoidable. Going to complain on Twitter seems like it was more likely to provide salt rather than salve for the wounded.
From the responses on Twitter, it appears the outage was short-lived and viewers were able to get their fill of Cersei's vitriol before the episode was spoiled.
Sign up here for our daily Thrillist email, and get your fix of the best in food/drink/fun.
Dustin Nelson is a News Writer with Thrillist. He holds a Guinness World Record but has never met the fingernail lady. Follow him @dlukenelson.