If you think your hometown is weird, there's a new standard for comparison.
The police department in Gardner, Kansas set up cameras on a trail because of concerns from locals about a mountain lion roaming Celebration Park in Gardner. "We are glad to report that over the time they were up we did not see a mountain lion," the department said in a post on Facebook. "We were however surprised by some of the images that the cameras did take."
It would appear a handful of residents found the cameras and decided to get weird with them.
Recommended Video
Spend the Night in This Suspended Mountainside Glass Pod With the Best Views in Peru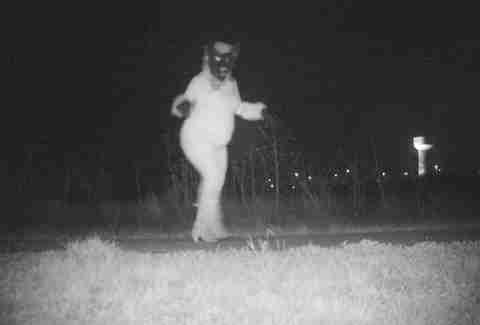 It was not just one jokester, but multiple locals who posed in costumes ranging from wrestling gorillas to a beer-drinking Santa. The department shared the photos seen here on Facebook and had a good sense of humor about it. "We would like to sincerely thank the persons responsible," the department wrote, "as it made our day when we pulled up what we expected to be hundreds of pictures of coyotes, foxes, and raccoons. Thank you to the citizens who noticed the cameras. Your effort and sense of humor are greatly appreciated."
If these the black and white horror gorillas freak you out, you're not alone. Some residents of Gardner are feeling creeped out as well. "Good God, note to self....stay the hell out of Celebration Park late at night," writes one resident.
A Gardner officer confirmed to NPR that the department isn't looking into the identities of the masked photobombers. "It appears to have all been done in good taste and just for fun," the officer said.
Stay weird, Gardner.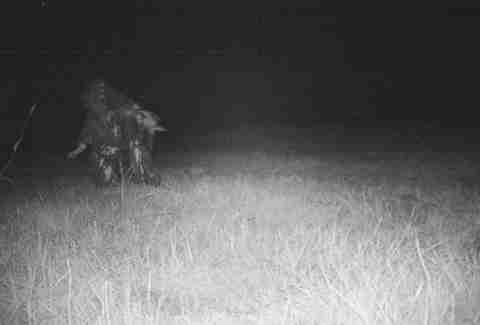 h/t NPR
Sign up here for our daily Thrillist email, and get your fix of the best in food/drink/fun.