'Star Wars' Director Just Shared the Best GDPR Meme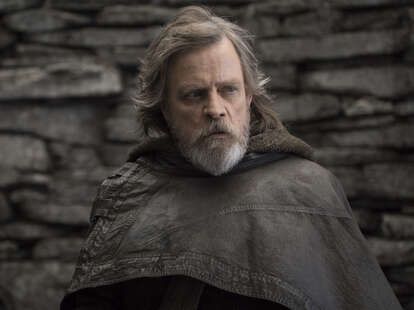 The cascade of privacy policy update emails simply will not stop. It's become nearly unbearable as companies attempt to become compliant with new GDPR rules aimed at protecting consumer privacy. (Though the GDPR is only law in the European Union, it is having a significant impact in the US as well.)
Naturally, people are dealing with this annoyance the only way they know how. Memes.
The memes and jokes are nearly as plentiful as the privacy policy updates, but they're cathartic for anyone allowing their dreams of inbox zero to fade away under the immense weight of companies asking, "Do you still want to be our friend?" Here are a few of the best ones out there, including the oft-repeated "Say GDPR one more time" meme.
However, the best of these may have come from Rian Johnson, director of Star Wars: The Last Jedi.
Johnson used the franchise's iconic opening crawl to share the First Order's terms of service. You'll need to opt-in to confirm you'd like to continue being ruled by your benevolent intergalactic dictatorship.
A long time ago in a galaxy far, far away, everyone started deleting all these damn GDPR emails and it's impossible to keep up.
h/t Mashable
Sign up here for our daily Thrillist email and subscribe here for our YouTube channel to get your fix of the best in food/drink/fun.

Dustin Nelson is a News Writer with Thrillist. He holds a Guinness World Record but has never met the fingernail lady. Follow him @dlukenelson.