How about we skip pumpkin season and sail full speed ahead right into Thanksgiving? Well, that seems to be the goal at General Mills, with its all new Apple Pie Toast Crunch.
The new cereal combines the Thanksgiving flavor of apple pie withthe classic Cinnamon Toast Crunch cereal. The company even suggests mixing the new item with Dulce de Leche Toast Crunch for a caramel apple mashup "flavor explosion." The whole wheat and rice cereal is the newest holiday cereal in the Cinnamon Toast Crunch lineup.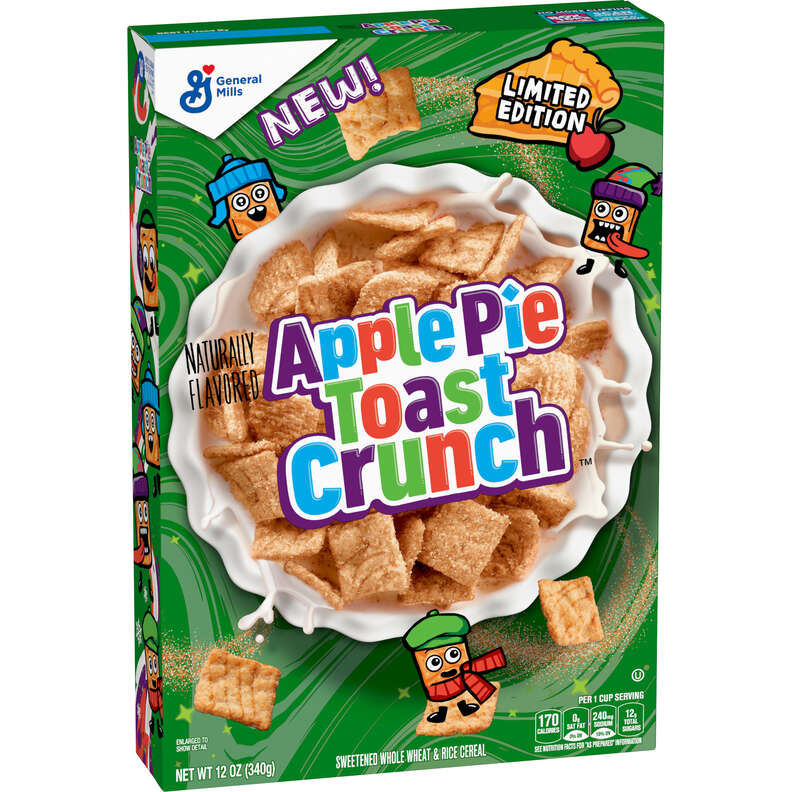 General Mills is also bringing back two of its popular holiday cereals. Fans can look forward to their Christmas favorite Sugar Cookie Toast Crunch, which is inspired by, you guessed it, the taste of sugar cookies. The cereal company is also bringing back Elf Cereal, which is a maple-flavored creation inspired by the 2003 hit holiday movie, Elf. The revamped cereal has four new marshmallow shapes, one for each of Buddy the Elf's main food groups: candy, candy corn, candy cane, and syrup.
You can expect to see Apple Pie Toast Crunch and Sugar Cookie Toast Crunch in stores nationwide in early October. Elf Cereal will hit shelves mid-October.
Janae Price is a News Staff Writer at Thrillist. She's a native New Yorker and loves all things cheese, K-pop, and culture. Follow her on Instagram and Twitter @janae_larie.