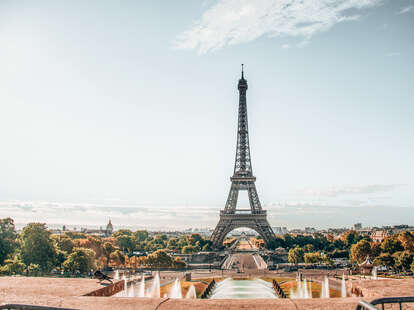 Wanna get paid to drink like you're still in college? Travel the world eating barbecue? Take naps? You can. There's a job (and paycheck!) for every single skillset out there -- even doing nothing. My speciality! And now, Australian-based entrepreneur Matthew Lepre wants to pay you $55,000 to take his Instagram photos.
If you're thinking, I'm not a photographer, I don't have the equipment, blah, blah, blah, stop. Because Lepre's requirements are simple: no experience needed. The only thing he's looking for? A human being with a pulse and smartphone. "Now Hiring A Personal Photographer to take my insta pics while I travel the world," he wrote on, you guessed it, Instagram!
The 27-year-old Ecom Warrior Academy founder is willing to cough up a full-time salary and all expenses paid experience for you and a friend.
"During the past year alone I have managed to grow my business while traveling to UAE, Indonesia, USA, NZ, Italy, France, Spain, Switzerland and Thailand, and up until now, have relied on my best friend to be there to take photos on his phone," Lepre told Daily Mail. "My business has now expanded rapidly and I need my mate, Mitch, to be there to work in other areas... So I'm now putting the open call out to the world for someone to be there to fill this role."
So what does the gig require? The process is simple. Follow @matthewlepre and @ecomwarrior on the 'gram, tag the pal you'd bring along, and submit your details on the application (head over to @ecomwarrior's Instagram bio for a link). Applicants should have a valid passport, flexible schedule, and eye for that G aesthetic.
It may seem too good to be true, but trust me, Lepre can afford your salary. The dude makes $120,000 a month, Travel & Leisure reports.
h/t Travel & Leisure
Sign up here for our daily Thrillist email and subscribe here for our YouTube channel to get your fix of the best in food/drink/fun.
Megan Schaltegger is a staff writer at Thrillist. Follow her @MegSchaltegger.