You Can Get Paid $1,000 to Binge-Watch 'Ozark' on Netflix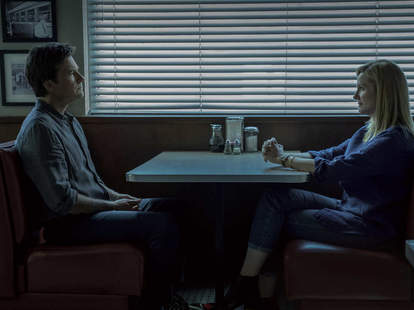 If there was ever a time to shirk all of your responsibilities, hole up on the couch, and binge hours of Netflix, it's now. In fact, it's not only acceptable, it's the moral thing to do in this time of social distancing.
And while you were probably already doing that with zero incentive, InternetAdvisor.com is offering up $1,000 to one lucky candidate willing to sit around and watch 20 hours of Ozark, the Netflix American crime drama starring Jason Bateman and Laura Linney. 
Here's how it works: If you're selected, you'll get 17 days to watch seasons one and two of the series and complete a checklist of "familiar tropes that are present in each episode." What does that mean, exactly?
"How many times does Wendy blackmail politicians and acquaintances by attending cartel parties, galleries, and funerals to get the voter's approval for the casino? Will Marty be the same again after committing his first murder by killing Pastor Mason Young?" the company said in the official job description. "We want to know this, and more. That's why we'll provide you with a helpful guide to track your experience. Feel free to share your thoughts and frightening details on social media." 
The application process is easy. There are no restrictions... at all. "No background checks for money laundering, and expect zero drug testing. The only thing you must abide by is to apply for yourself and not for someone else," the description states. 
And if you score the gig, you'll not only get a grand, but a Netflix gift card and "winner's kit" with Ozark swag, too -- including a "I Build Churches" mug, stapler, Jell-O, and more, which I'm sure will all make sense once you watch. 
Entries are open through March 27, 2020 at 5pm. Just fill out your deets, a quick statement on yourself, and wait. It's not like we're going anywhere.
Sign up here for our daily Thrillist email and subscribe here for our YouTube channel to get your fix of the best in food/drink/fun.
Megan Schaltegger is a staff writer at Thrillist.