It's a house that will make you say, "How tasteful!"
After six years on the road celebrating the 75th anniversary of the Idaho Potato Commission, a six-ton potato prop has been turned into a place to rest your weary head. Like your childhood dog, the potato was brought to a nice piece of farmland to live out its final days. The massive french fry pupa has been turned into an Airbnb rental on 400 acres of farmland south of Boise. It's called the Big Idaho Potato Hotel, which conveys everything you need to know pretty succinctly.
Recommended Video
Please Don't Hang Up: The Best BBQ & Barcade in Dog-Friendly Kansas City
Once the mighty potato had been promoted by a mighty potato, the Commission wasn't sure what to do with the 28-foot-long de-commissioned spud. Fortunately, tiny house developer Kristie Wolfe had an idea, reports the Idaho Statesman. "I had the perfect lot and someday I was going to get that potato and turn it into something cool," she told the paper.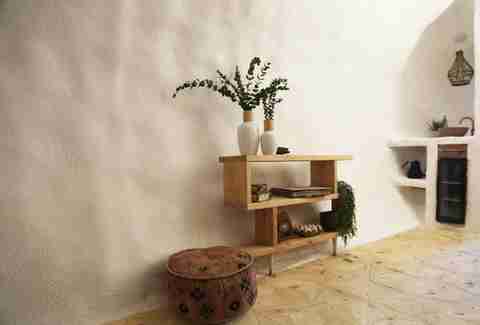 Her dream became reality on Monday during an unveiling with the Idaho Potato Commission. "For #EarthDay a 6 ton Idaho Potato has been officially recycled as an Airbnb," the organization wrote on Facebook.
Inside, the potato is surprisingly spacious and charming. It even has air conditioning, a bathroom, and a fireplace. A night in the potato corpse will run you $247 after fees and taxes. On the upside, there aren't any potato-themed decorations on the inside, so you might actually enjoy a stay in the starch hovel.
Sign up here for our daily Thrillist email and subscribe here for our YouTube channel to get your fix of the best in food/drink/fun.