Considering the borderline-stupid amount of delivery pizza you eat every week, your house or apartment might as well be a pizza place of sorts. One man, however, recently found out what it's like when your home turns into an actual pizza restaurant -- at least according to Google Maps. Spoiler alert: it wasn't pleasant.
Michael McElwee, 69, of Darwin, Australia, was understandably confused when several random people showed up at his house looking for pizza in recent days, according to a report by Australia's ABC News. The bizarre episode all started when a man stopped by looking for a pizzeria to leave some magazines, but it wasn't until a separate person arrived seeking information about a job that he realized something was up. Google Maps, it turned out, had erroneously marked his house as a pop-up pizza restaurant that was meant to be located in a park across the street. 
"My daughter has been approached by people wanting to know what time we open," McElwee said, per the report. "I don't know how many people have turned up at my house thinking it was a pizza place."
As you can imagine, McElwee was not pleased by the mixup. In fact, he likened the surreal (and probably annoying) experience to identity theft, although it's probably safe to say most people would take getting mistaken for a pizza joint over identity theft any day. Thankfully, Google has a website where you can report issues on Google Maps and managed to fix the mistake as of Wednesday night, according to a report by Mashable, and the label for Cucina Sotto Le Stelle appears to be in the correct spot.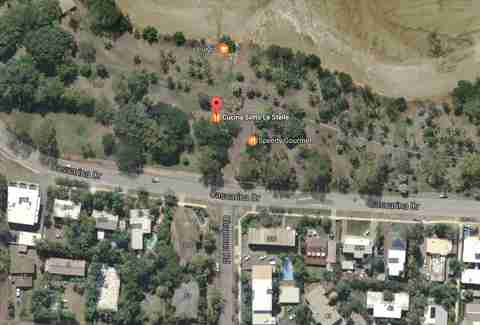 Of course, a pizza restaurant is hardly the worst type of place to be associated with your home, if you think about it. Let's just hope the guy got a few free pizzas out of it for all the trouble. 
h/t Mashable
Sign up here for our daily Thrillist email, and get your fix of the best in food/drink/fun.