Planning a Trip to Disney Just Got Way Easier, Thanks to This Google Tool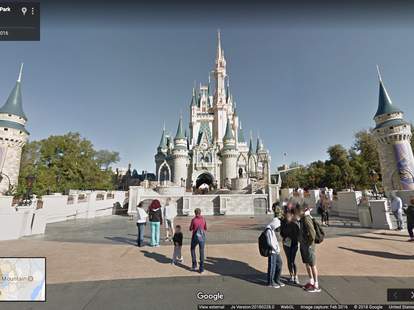 A whole new world of possibilities has opened if you believe Google Maps' street view is an elaborate scavenger hunt for weird things. If you're more practical, Google has just launched a feature that could help plan your trip to any number of Disney theme parks. (A trip that definitely does not have to include kids.)
Google Maps now has street view in 11 Disney theme and water parks, as well as a handful of stores in Downtown Disney, which will get its first brewery later this year.
Parks in Tuesday's launch include Disney's Animal Kingdom, the Magic Kingdom, Epcot Center, Disney Springs, California Adventure, Disneyland, Downtown Disney, Hollywood Studios, Typhoon Lagoon Water Park, ESPN's Wide World of Sports, and the Blizzard Beach Water Park. Most of these parks have seen admission costs rise again this year. So, maybe getting a glimpse ahead of time allows you to poke around and better plan your time at one the crowded parks. Or maybe it just lets you reminisce about a trip you loved.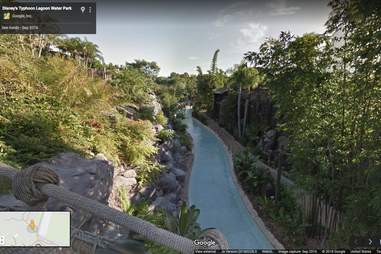 Google
The new feature works like street view anywhere else Google might snap a photo of you while you're not looking. Search for, say, Epcot. Zoom in on the area, and then drag the yellow pegman from the lower right corner onto the map. You'll get a street-level glimpse of any area highlighted in blue under the pegman. Drop him, and it's like you're actually there, less the smell of hot dogs.
Sign up here for our daily Thrillist email, and get your fix of the best in food/drink/fun.
Dustin Nelson is a News Writer with Thrillist. He holds a Guinness World Record but has never met the fingernail lady. Follow him @dlukenelson.