About a week before the Super Bowl, Goose Island released the above video where brewery president Todd Ahsmann and co-founder Greg Hall, who have been friends since first grade, approached AB InBev about getting a Super Bowl commercial.
Their pitch: The Chicago-based brewery wants to be the first craft beer brand to have a commercial in the big game. The result: A resounding no. At least for now. Anheuser Busch, who buys around four minutes in Super Bowl commercial time, has a lot of ads planned, including the conclusion of Bud Light's "Dilly Dilly" commercials.
So the idea didn't fly. But Goose Island made a funny video out of it, and the brewery will be doing a 30-minute live stream with a goose during halftime. 
However, the brewery, which opened in 1988, was getting called out on social media. Goose Island was sold to Anheuser Busch in 2011 and doesn't fit the Brewers Association definition of a craft brewer any longer. Goose Island wasn't concerned about trolls. It brought some serious clapback in the comments.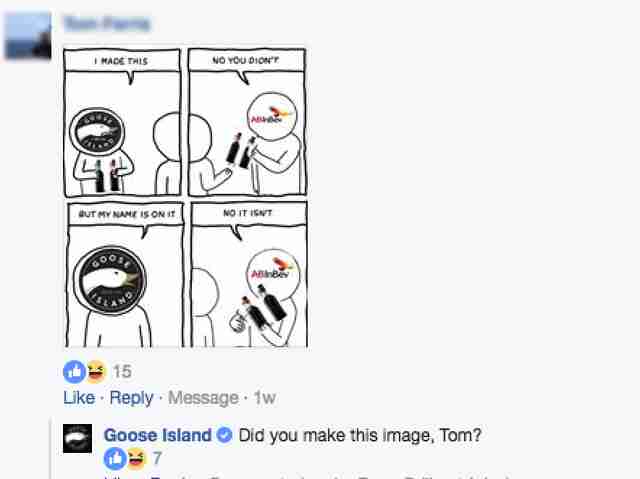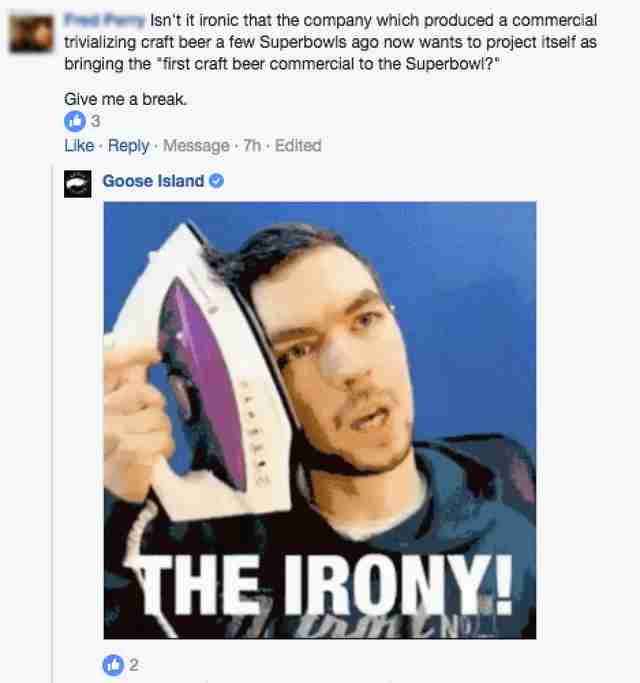 Goose Island might be a part of AB InBev, but it clearly hasn't lost all of its personality. 
Sign up here for our daily Thrillist email, and get your fix of the best in food/drink/fun.