Thanksgiving means the holidays are here even for the grinches who grumble when they see lights on houses before Thanksgiving. That means out with pumpkin spice flavoring (please, oh please), in with all the peppermint and candy canes you can handle. There will be stacks and stacks of uneaten candy canes for months because you decided to hang them all over the house.
But this year, you can spice up the routine. Novelty gift retailer Archie McPhee has new candy canes capable of making a Christmas tree gross and your enemies ill (they probably won't actually make them ill). The kind of gross-sounding candy canes includes an appropriately timed gravy-flavored candy cane, which your family will thank you to not place on their turkey and mashed potatoes. 
Recommended Video
Spend the Night in This Suspended Mountainside Glass Pod With the Best Views in Peru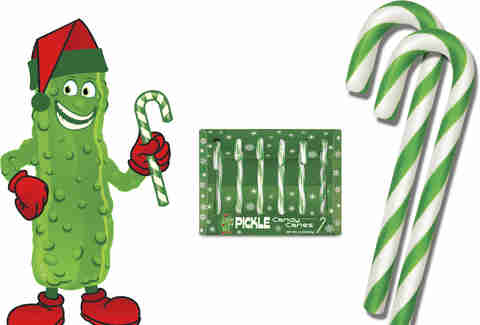 Moving beyond gravy, they're offering other classic holiday flavors like pickle, coffee, wasabi, and bacon. You know, all the obvious holiday flavors.
If you want to buy an entire package of oddly flavored candy, take two licks and let the rest sit in your cupboard for the next 28 months, there's a novelty candy out in the world with your needs in mind.
h/t Food & Wine
Sign up here for our daily Thrillist email, and get your fix of the best in food/drink/fun.