These Are the Happiest (and Unhappiest) Cities in America Right Now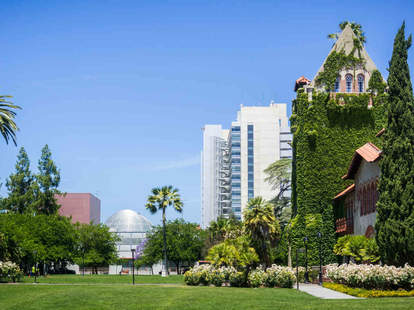 San Jose, California | Shutterstock/Sundry Photography
Everyone defines happiness a little differently. Maybe yours includes an extra large glass of pinot, or takeout from that Sichuan place around the corner, or something more deranged, like a long run. But as it turns out, where you live might have more of an impact on your overall happiness than, say, a steeping bowl of Dan Dan Noodles.
Ahead of International Day of Happiness, which falls on March 20, personal finance site WalletHub released a report on 2020's Happiest Cities in America, analyzing emotional and physical well-being, income, employment, community, and environment in 182 of the largest US cities.
The research took into account life satisfaction, depression rates, income growth, job security, strength of social ties, and more.
Here are the top 10: 
1. Fremont, CA
2. Plano, TX
3. San Jose, CA 
4. Irvine, CA
5. Madison, WI
6. Sioux Falls, SD
7. Huntington Beach, CA
8. Scottsdale, AZ
9. Santa Rosa, CA
10. Pearl City, HI
Here are the bottom 10:
1. Mobile, AL
2. Little Rock, AR 
3. Augusta, GA
4. Birmingham, AL
5. Gulfport, MS
6. Cleveland, OH
7. Huntington, WV 
8. Toledo, OH
9. Charleston, WV 
10. Detroit, MI
Does this mean we should all pickup and move to Fremont or Plano? Probably not. Maybe the Dan Dan Noodles really are good enough to survive WalletHub's last place contender, Detroit. But if you're planning to put down roots somewhere, a city that cracked the top 10 might bring you way more joy.

Sign up here for our daily Thrillist email and subscribe here for our YouTube channel to get your fix of the best in food/drink/fun.

Megan Schaltegger is a staff writer at Thrillist.