The 25 Best-Paying Jobs in the United States This Year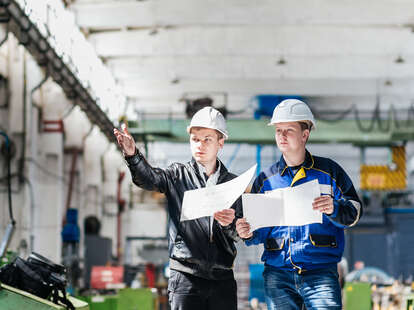 If you missed out on your childhood dreams of becoming an astronaut or professional beer drinker, rest assured: you can still become an anesthesiologist.
According to US News & World Report's 2018 Best Jobs rankings, those motivated by cash should try to establish a career in the medical field, or otherwise be forced to toil as a barista with a liberal arts degree. The report determines the best jobs in the country based on a number of criteria including salary, employment rate, growth volume and stress level among others.
Similar to the state-by-state rendering of the country's highest paying jobs, those with a medical degree are making Scrooge McDuck-level monies compared to non-doctors. OK, well not entirely, although medical professionals do reign predominantly on the list.
Here are the 25 top paying professions in the United States for 2018, ranked in descending order:
1. Anesthesiologist: $208,000 Median Salary
2. Surgeon: $208,000
3. Obstetrician and Gynecologist: $208,000
4. Oral and Maxillofacial Surgeon: $208,000
5. Orthodontist: $208,000
6. Physician: $196,380
7. Psychiatrist: $194,740
8. Pediatrician: $168,990
9. Dentist: $153,900
10. Prosthodontist: $126,050
11. Nurse Anesthetist: $160,270
12. Petroleum Engineer: $128,230
13. IT Manager: $135,800
14. Marketing Manager: $131,180
15. Podiatrist: $124,830
16. Lawyer: $118,160
17. Financial Manager: $121,750
18. Sales Manager: $117,960
19. Financial Advisor: $90,530
20. Business Operations Manager: $99,310
21. Pharmacist: $122,230
22. Optometrist: $106,140
23. Actuary: $100,610
24. Political Scientist: $114,290
25. Medical and Health Services Manager: $96,540
Keep in mind, the rankings aren't informed by salary considerations alone. Availability of the jobs factored heavily into the methodology, as the report explains:
"To identify professions for the 2018 rankings, we started with data on jobs with the largest projected number of openings from 2016 to 2026, as determined by the U.S. Bureau of Labor Statistics."
That being said, it's safe to assume money might be a motivating factor for some people who enter into these fields.
Sign up here for our daily Thrillist email and subscribe here for our YouTube channel to get your fix of the best in food/drink/fun.

Sam Blum is a News Staff Writer for Thrillist. He's also a martial arts and music nerd who appreciates a fine sandwich and cute dogs. Find his clips in The Guardian, Rolling Stone, The A.V. Club and Esquire. He's on Twitter @Blumnessmonster.