Pokémon Invade Real Estate Listings, Are the New Granite Countertops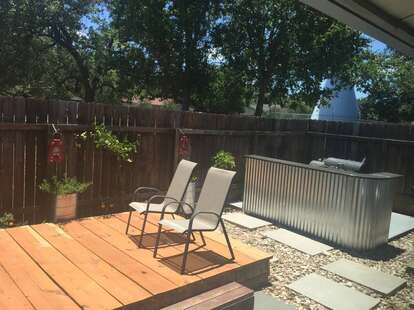 Craigslist | Alex Martin
Craigslist | Alex Martin
A man in Austin, Texas has found an interesting hook to sell his home. The listing for his house has the usual information (actually it's maybe a little light on the usual information), but its real selling point is that it has Pokestops. That's right, Pokestops are the new granite countertops.
Pokémon Go has so quickly become a part of the cultural landscape that this house listing is headlining its proximity to Pokestops. It has three bedrooms, two bathrooms, 1,328 square feet, and "two Pokestops."
"Great schools, parks, trails, and tons of Pokémon," reads the listing. "Pokestop accessible from inside [the] house and two from backyard." Need proof? There's not proof of the number of rooms in the house on the Craigslist listing, but there are ample screenshots to prove the veracity of the Pokémon claims.
The owner, Alex Martin, tells Thrillist he has had "no direct inquiries" on buying the house since the listing went up Thursday, but lots of curiosity. "I have had people looking at the house that were excited about the PokeStops." That's something at least.
If your bloodlust for collecting Pokémon knows no bounds, well, here's one way to take it entirely too far for only $256,000.