You Can Rent the Palatial Italian Villa Featured in 'House of Gucci'
The estate is available, but it will cost you.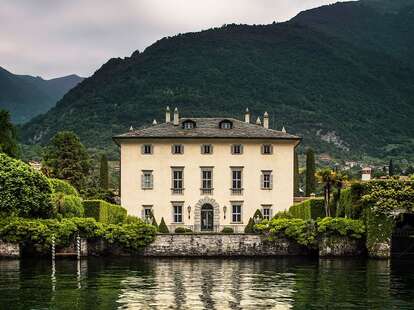 Courtesy of My Private Villas
While Ridley Scott's House of Gucci premiered to mixed reviews, I think we can all agree that whether you found yourself fully immersed in the convoluted family drama or simply begging for the credits, the film drips of luxury. And now, you can cosplay as a Gucci yourself.
The palatial Lake Como villa featured in the film, dubbed Villa Balbiano, popped up on Airbnb for a single-day booking on March 30, 2020. The rental marketplace listed the mansion for a cool $1,125, which is practically a steal considering the amenities.
"Situated on the Western shore of Lake Como, Villa Balbiano is an awe-inspiring Italian jewel, and we're proud it will be featured in the most high-fashion film of the year, House of Gucci," Airbnb said on its site. "Transporting viewers to the height of '90s Italian opulence, Villa Balbiano is the site of Gucci family patriarch Aldo Gucci's home in the film."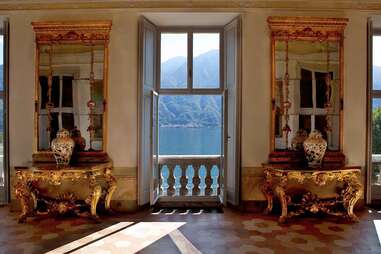 While the villa has already been booked up for its one-day opening, that doesn't mean you're out of luck on a potential stay. You'll just need a lot of cash to make that dream a reality.
The Villa Balbiano is available for 175,000 euro, or around 196,915 dollars a week, but more than comfortably fits up to 12 guests. So maybe start polling your rich friends for a splitsky situation. After all, it has one of the largest gardens in the area, six opulent bedrooms, and direct views of the lake. Oh, and did I mention there is not one but two swimming pools?
Megan Schaltegger is a staff writer at Thrillist.