This Is How Long You Should Date Before Getting Married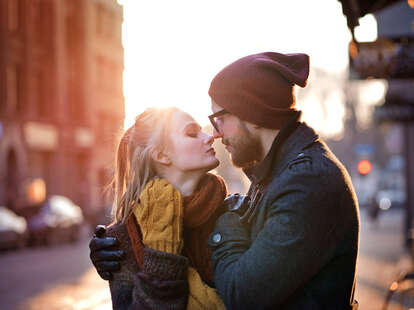 There's a logical, well-researched answer on just how long a couple should date before getting married, and hopefully mom's not rushing anyone because it's a while.
In an interview with Big Think recently shared by The Independent, biological anthropologist and Senior Research Fellow at The Kinsey Institute Dr. Helen Fisher suggested that couples wait at least two years before tying the knot if they want a lasting, successful marriage. She puts it this way:
"I'm not really in the advice business or the 'should' business. I think people should marry when they feel like marrying. But from what I know about the brain, if it were me, I'd wait at least two years because in two years you see the full cycle of the year twice. You see how they handle Halloween, how they handle Christmas or Hanukkah, how they handle summer fun. And to see that twice is, I think, important. And by the way, you can sustain that intense feeling of romantic love for two years."
Dr. Helen Fisher is a fan of a "fast sex, slow love" process and has positive words for the one-night stand, but believes that before something as complicated as marriage, couples should get to know each other over a long period of time. Seems logical.
Just tell mom to be patient.
Sign up here for our daily Thrillist email, and get your fix of the best in food/drink/fun.
Kara King is a News Writer at Thrillist and her mother is very patient in this matter. Send news tips to news@thrillist.com and follow her at @karatillie.