You Can Hack Phone Fingerprint IDs with a Scanner and Printer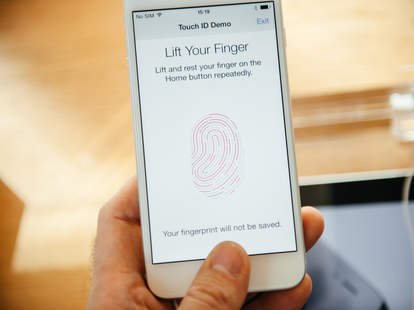 <a href="http://www.shutterstock.com/gallery-280951p1.html?cr=00&amp;pl=edit-00">Hadrian</a> / <a href="http://www.shutterstock.com/editorial?cr=00&amp;pl=edit-00">Shutterstock.com</a>
Your phone's fingerprint scanner had one job: to keep your information secure. Turns out, it can't even do that right. 
A team from Michigan State University found an easy way to hack into a phone's fingerprint ID using a scanner and printer, though to be clear, this isn't guaranteed to work with any old scanner/printer combo. The fingerprint must be scanned at 300 dpi or higher resolution, and it must be printed with AgIC silver conductive ink on special AgIC paper. It's not as if you'll just be hammering out fraudulent fingerprints with your BubbleJet at home. Or at the library. Plus, how the hell are you getting everyone's finerprints?
The research paper also notes that this technique may not work on every mobile phone. But Michigan State University's demonstrative video using a Samsung Galaxy S6 makes opening a phone using just a piece of paper look way too simple. 
Check it out:
 
If you didn't fear for your phone's security before, well, now's the time to start.
Sign up here for our daily Thrillist email, and get your fix of the best in food/drink/fun.
Kara King is a News Writer at Thrillist and is now even more suspicious of everything. Send news tips to news@thrillist.com and follow her at @karatillie.