You've Been Saying the Names of Your Apple Devices Wrong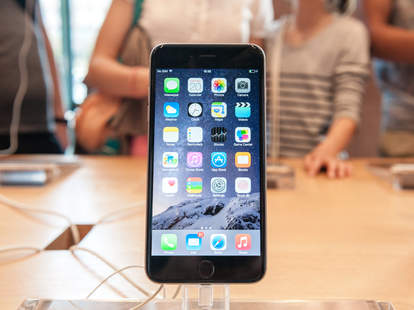 <a href="http://www.shutterstock.com/gallery-280951p1.html?cr=00&amp;pl=edit-00">Hadrian</a> / <a href="http://www.shutterstock.com/editorial?cr=00&amp;pl=edit-00">Shutterstock.com</a>
If you've ever referred to your two Apple phones as your "iPhones," apparently you made a faux pas. Also, you must think you're soooo special with your two fancy calling devices. 
The Independent just reported that Phil Schiller, Apple's marketing head, stated via Twitter that you should never use the word "iPhones," because, "One need never pluralise Apple product names." He gave the example, "Mr Evans used two iPad Pro devices," as the correct way of talking about more than one Apple device. 
Therefore, according to the report, you don't have two "iPhones" you have two "iPhone." If saying "two iPhone" is just too weird for you, then say "two iPhone devices" as in Schiller's example.
Or just do whatever you want. The grammar police won't stop you.
Sign up here for our daily Thrillist email, and get your fix of the best in food/drink/fun.
Kara King is a News Writer at Thrillist and only has one iPhone so there's no confusion. Send news tips to news@thrillist.com and follow her at @karatillie.