NASA Will Show You the Stunning Space Photo the Hubble Took on Your Birthday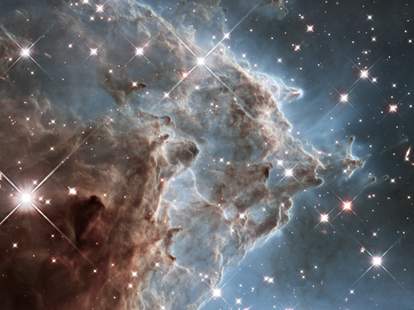 The Hubble Space Telescope may be one of the most famous objects humans have put in space. It has provided iconic images that have inspired thousands and left an indelible mark on the way we think about the universe. This year is the 30th anniversary of Hubble's arrival in orbit after launching on April 24, 1990.
NASA had planned on celebrating the milestone in several ways, but many of those events have been canceled due to the COVID-19 pandemic. The Agency will nonetheless be celebrating the landmark observatory online. Those online activities include a photo gallery, a tour of the telescope, e-books, and a site where you can enter a date and see an image Hubble took on your birthday. That last one might be the most fun thing the site has launched thus far.
MORE: These are the stunning stargazing events you can't miss in April.
The Hubble Space Telescope captured this image of the interacting galaxy pair Arp 273, popularly called the "Rose."

| NASA, ESA, and the Hubble Heritage Team
The Telescope is watching the cosmos night and day, every day of the year. That makes digging for your birthday picture a bit of a lottery with the chance that you'll find something iconic or revolutionary pop up, like the Monkey Head Nebula, the Eagle Nebula Pillars, or a glamour shot of Jupiter. (To be clear, the images are from your birth date and not necessarily the year you were born.)
Saturn imaged in infrared.

| NASA and E. Karkoschka (University of Arizona)
It's not an overstatement when NASA writes that the telescope "has transformed our understanding of the universe." You can share your birthday image on social media and get a glimpse of what others have found by searching the hashtag #Hubble30 on Twitter and Instagram.
Sign up here for our daily Thrillist email and subscribe here for our YouTube channel to get your fix of the best in food/drink/fun.