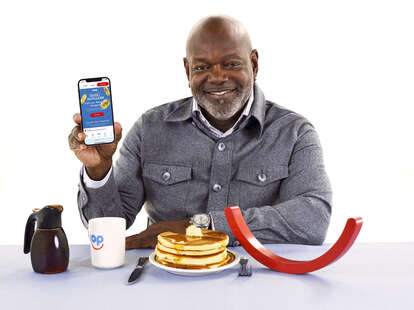 Courtesy of IHOP
Courtesy of IHOP
The International House of Pancakes is a reliable institution producing delicious pancakes. IHOP is there for celebratory breakfasts, late-night dinners, and every meal in between. To thank all of the loyal customers that have made mealtimes at IHOP a regular occurrence, the chain is launching the International Bank of Pancakes.
IBOP is IHOP's first-ever loyalty program and will reward customers with PanCoins, a crypto pancake that lives only on the IHOP app and the IHOP website. That means they are basically just rewards points, but I supposed crypto pancake sounds a bit cooler. Customers will be able to use their accumulated PanCoins for freebies at IHOP.
To help launch the program, IHOP has assembled its own team of stars. Actress and Comedian Niecy Nash, Professional Football Hall of Famer Emmitt Smith, and Gymnast and Poet Katelyn Ohashi are all part of the team.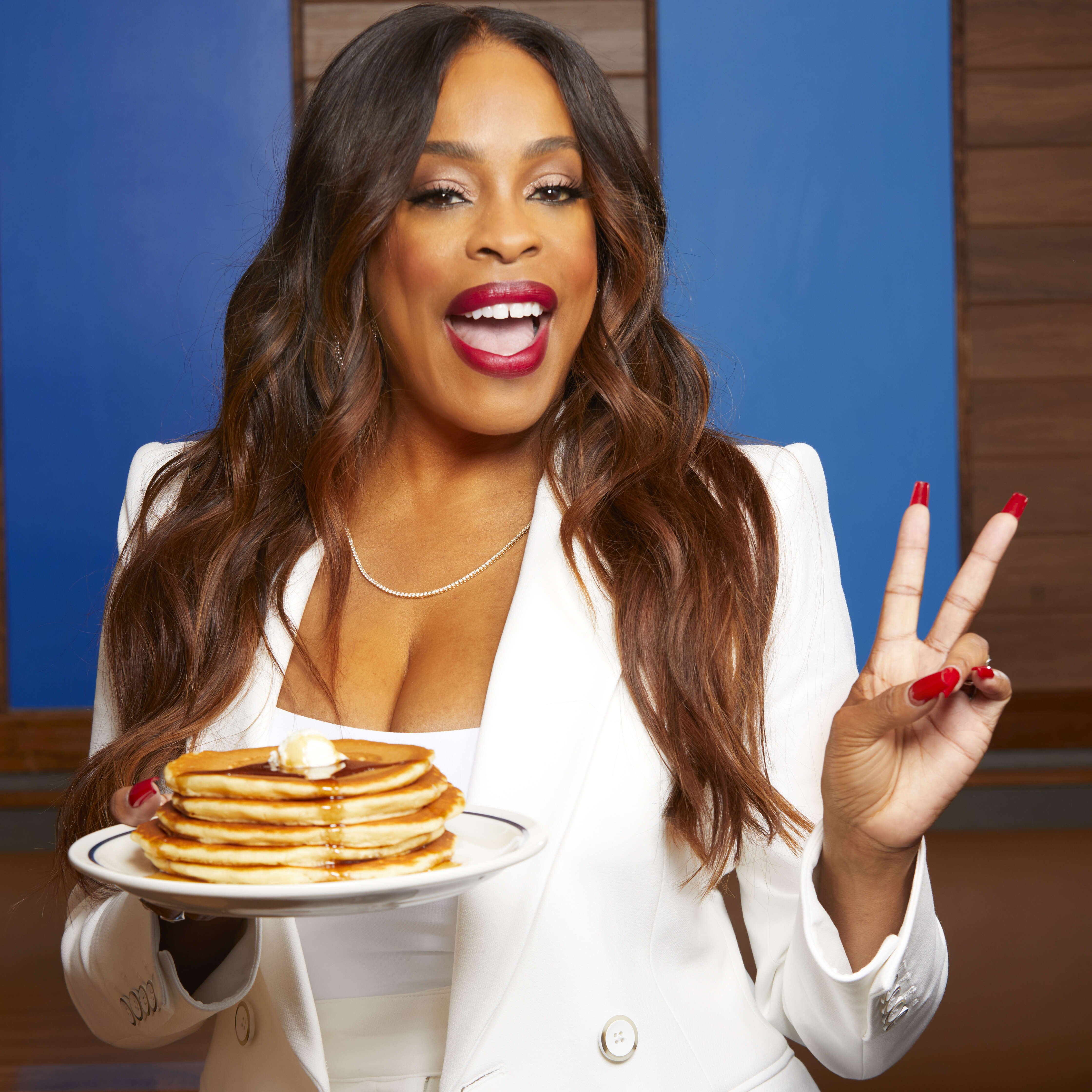 "The lineup of talent we have assembled to introduce our loyalty program, help guests earn PanCoins, and create more moments of happiness is impressive," said Chief Marketing Officer of IHOP, Kieran Donahue, in a press release. Within their individual circles of influence, they each bring a sense of belonging and togetherness, and when you come to IHOP, you come as you are."
To enroll in this reward program, you need to sign up at ihop.com/rewards. In addition to receiving PanCoins for purchases, customers who register will get free pancakes on their birthdays, exclusive deals, and access to secret menu items.
You are already eating heaps of pancakes! You may as well get rewarded for it.