IKEA Is Making Furniture That Doesn't Require Tools
Assembling IKEA furniture has grown into a rite of passage for modern adulthood. A frustrating, agonizing, and occasionally painful rite of passage, filled with confusing instructional diagrams and mysterious-yet-structurally integral leftover hardware. Fortunately, the Scandinavian maker of ubiquitous unpronounceable homegoods appears to have finally addressed one of the biggest problems people have with it, and will now be making furniture that snaps together "like a jigsaw puzzle" in minutes, and doesn't require any screws, bolts, screwdrivers or godforsaken allen wrenches.
Hallelujah!
In an interview with the site Dezeen earlier this week, IKEA's range and supply manager Jesper Brodin said the company will be rolling out an innovative new snap-together assembly system across its entire range of flat-packed furniture, which will not only allow you to put your new tables, chairs, credenzas, and bed frames together in a matter of minutes, but also enable them to be disassembled and moved multiple times without diminishing their durability.
This new system centers around a type of joint called a wedge dowel, designed to ease the burden of assembling wooden components. Essentially, it involves a ridged end and a grooved end that seamlessly "snap" together. The intrepid team of designers at IKEA's prototype shop in Sweden first conceived of the system back in 2014, and the company initially introduced it in its line of Regissor bookshelves a few years ago. The trial run was a success, and according to Brodin they're in the midst of a full-scale rollout, beginning with the new wooden Lisabo table.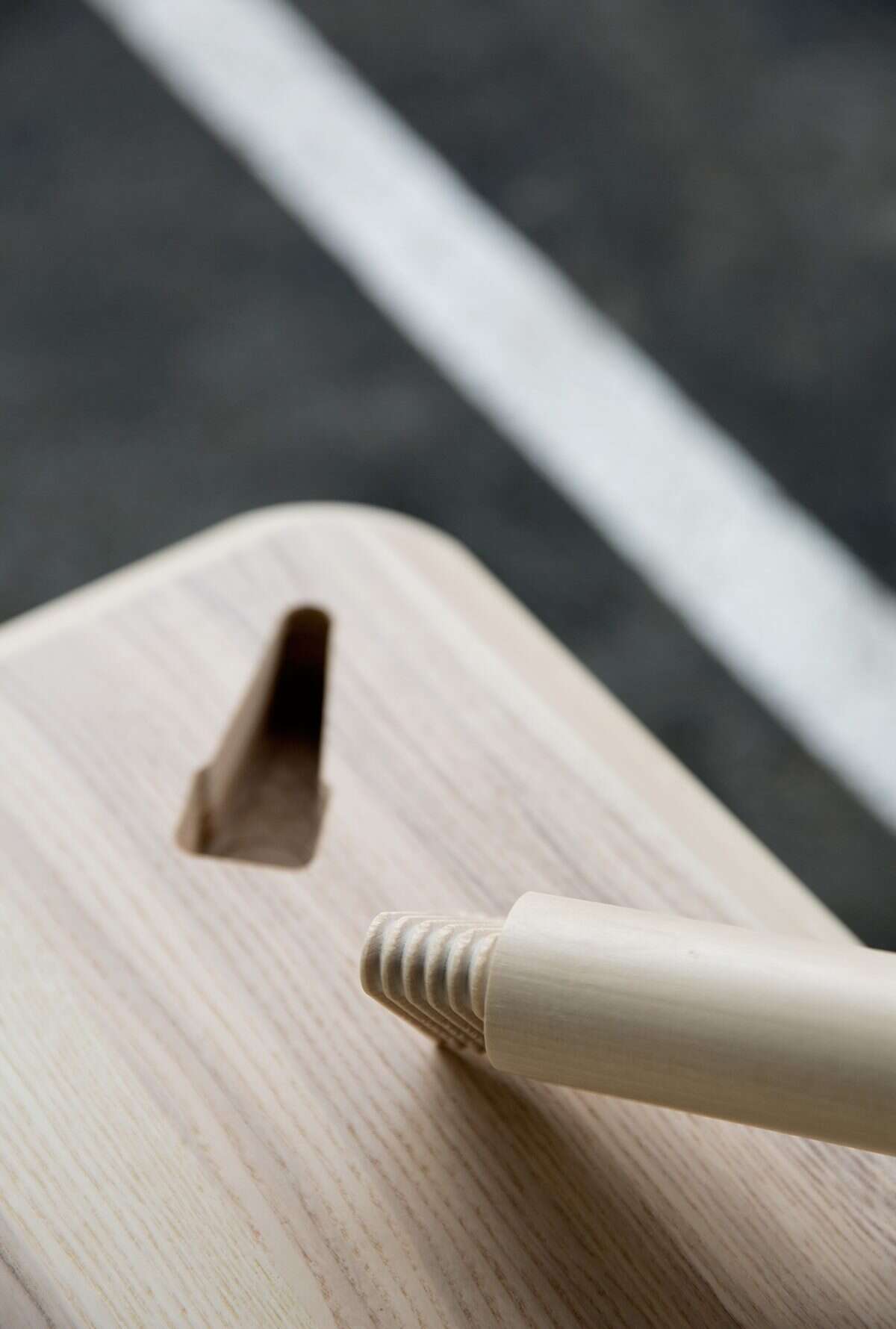 So what spurred the big change? According to Brodin, it was a combination of the company coming to terms with the reality that people despise how much effort putting together a simple piece of IKEA furniture can require, and a realization that ditching hardware and tools would ultimately cut back on resources. Brodin also told Dezeen having a piece of furniture that can be assembled and dissembled repeatedly is important these days, because people move a lot more frequently and "there are more divorces. So if you get kicked out [of your house] in the morning you can reassemble your table in the afternoon." Uh... sure!
The only downside here is that kids today won't ever truly understand what it was like in the olden days, when assembling a seemingly simple nightstand could push you to the brink of a nervous breakdown.
Sign up here for our daily Thrillist email, and get your fix of the best in food/drink/fun.
Joe McGauley is a senior writer for Thrillist. Follow him for play-by-plays of the relationship-ending couple-fights that break out every Saturday afternoon in IKEAs around the world @jwmcgauley.