Indeed's New List of the Best Jobs of 2020 Is Surprisingly Diverse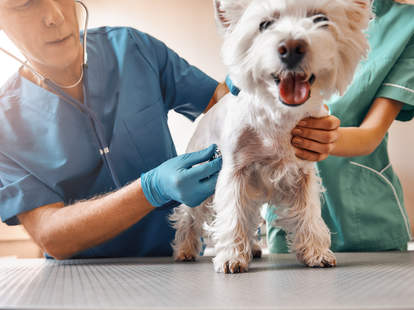 Psychologists make the argument that your primary caregiver has the most important role in your development, but I beg to differ. Does that caregiver go out of their way to rate employer quality and highlight salaries for all 350+ jobs fitting your internet search? Nope! That's Indeed. And now the worldwide employment search engine is going above and beyond in its cyber-giver role, with a new ranking of the best jobs in 2020. 
Indeed compiled the list for you by defining "best" as "job titles with the highest number of postings per one million jobs and offering the highest pay (using a baseline salary of $75,000), combined with consistent growth in share of postings from 2016-2019." That's very sweet of them, though I'm not sure how the website would feel if you told them you'd like to live at home and focus on your bad art.
In all all seriousness, there are some neat findings here; mainly, that tech didn't dominate the list in quite the same way we saw in Glassdoor's January ranking. Tech jobs are still the majority for Indeed.com's ranking, but there were a few delightful upsets: 
The top 20 best jobs of 2020
1. Software Architect
2. Full Stack Developer
3. Real Estate Agent
4. Dentist
5. Development Operations Engineer
6. Electrical Engineer
7. Java Developer 
8. Data Scientist 
9. IT Security Specialist 
10. Sales Director
11. Product Owner
12. Data Engineer
13. Finance Manager
14. Veterinarian
15. Scientist 
16. Superintendent
17. Civil Engineer 
18. Attorney
19. Controller
20. Cloud Engineer 
We didn't include each salary, but you can see average yearly wages, number of postings per million, and percent growth in a chart by checking out Indeed's full report.
Since the tech job increase is obviously a result of our increased digital dependency, let's focus on the other winners here, like dentist and veterinarian. Indeed said that "while the health care industry is the largest employer in the US, it's growing faster than demand can keep up, with many fields facing a shortage of qualified workers." The site also made an effort to explain why professional and business services industry is seeing a boom, claiming they have "been steadily adding positions since the early 1990s, partially due to expansions in temporary and employment services -- two largely recession-proof fields." 
Unfortunately, there is no news writer on the list, but they obviously haven't factored in my editor and boss, who defies Indeed with his excellence. Love u, Tony.
Sign up here for our daily Thrillist email and subscribe here for our YouTube channel to get your fix of the best in food/drink/fun.