You Can Finally Slide into Someone's Instagram DMs from Your Computer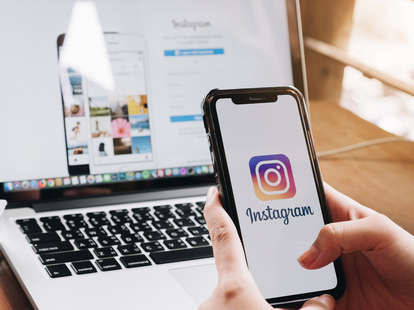 wichayada suwanachun/shutterstock
wichayada suwanachun/shutterstock
Meme culture is so powerful that Russia's biggest telecoms provider recently begged the public to stop sending "funny but heavy" media and overloading the network. But while The Man tries to bring us meme lovers down, our capacity to send hilarious content seems to only be improving. Prime example: Starting today, you can send Instagram direct messages (DMs) through your computer.
Yes, the restrictive Instagram web era is coming to an end--what once was a semi-prohibitive platform that allowed only follows, views, likes, and comments is now another platform with which to overload our networks with incredibly dank memes. The photo and video-sharing service rolled out these DM capabilities for desktop view on April 10 at 10am ET, meaning you can already begin this new method of procrastination on the site.
Instagram has been experimenting a bit more than usual in recent months. In November, the company shocked the nation with news that it was beginning to hide likes for certain users. And it began testing this very DMs for desktop program in January. What will they think of next?
Sign up here for our daily Thrillist email and subscribe here for our YouTube channel to get your fix of the best in food/drink/fun.