Instagram Will Start Hiding Likes This Week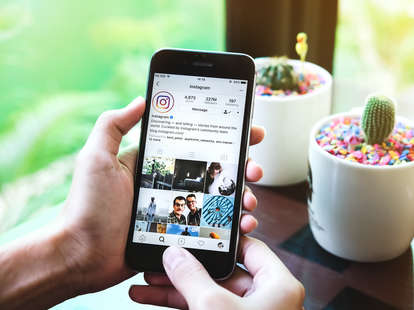 Doing it for the 'Gram is about to change. At least, when you do it, it won't be to show off how many likes you can garner with your grandmother's pot pie recipe.
The head of Instagram, Adam Mosseri, announced at WIRED25 that the social media network will start hiding post likes in the US. A limited number of accounts will begin to see likes hidden from other people's posts this week. They will still be able to see how many likes they got on their own posts. Instagram has previously tested this feature in Australia, Brazil, Canada, Ireland, Italy, Japan, and New Zealand.
"Right now, we're testing making like counts private, so you'll be able to see how many people liked a given photo of yours or a video of yours, but no one else will," Mosseri said.
Instagram isn't the only platform thinking along these lines. Hiding engagement metrics -- likes, retweets, view counts -- has been tested by Facebook (which owns Instagram), YouTube, and Twitter. "It's about young people," Mosseri said during the Wired panel. "The idea is to try to 'depressurize' Instagram, make it less of a competition and give people more space to focus on connecting with people that they love, things that inspire them."
This isn't the first time in 2019 that Instagram has made significant changes focused on user experience. Added features include a timer that can show how much time you've spent on the app and the removal of the Instagram Activities feed.
Many people have welcomed the idea, looking at research that suggests visible metric counts reward outrage and create a radicalized environment. Others have complained that, without engagement figures, it could become more difficult to determine which accounts have legitimate followers. Others still are lamenting the move for businesses, which will have a more difficult time attracting advertisers or customers without those numbers publicly available. As famed chaotician Ian Malcolm would surely note, the influencers will find a way.
h/t WIRED
Sign up here for our daily Thrillist email and subscribe here for our YouTube channel to get your fix of the best in food/drink/fun.