You Can Finally Zoom in on Your Instagram Feed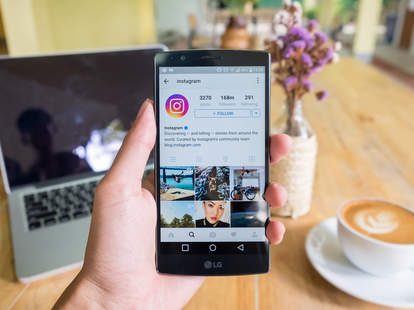 Instagram's great -- but when you're creeping, one huge drawback is not being able to zoom in. To, uh, check for red eye. Yeah, that's it.
But not anymore!
As detailed in a video on the official Instagram account of... Instagram, "Starting today, you can pinch to zoom on photos and videos in feed, on profiles and on Explore."
For now, the feature is limited to iOS devices, with a forthcoming update coming to Android in a few weeks. Somehow, as Mashable points out, IG has always lacked the basic image function included on iOS since 2007. For the record, IG was born in 2010. Other things that last six years: US Senate terms; the entirety of Dawson's Creek; Kim Kardashian's marriages.
This is just one of many updates the photo-sharing network has seen in the last few months. And now, you'll just be pinching yourself over the ability to zoom! Probably not.
But now you can zoom in on all those photos when people share their Instagram accounts on Tinder!
Sign up here for our daily Thrillist email, and get your fix of the best in food/drink/fun.
Ryan Craggs is Thrillist's Senior News Editor. He kinda doesn't care about zooming on IG, but hey, why not? Follow him @ryanrcraggs.