This Company Will Let You Book Your Next Travel Adventure for $1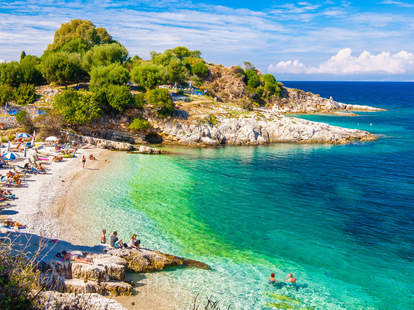 Todoran Andrei/Shutterstock
I have approximately one million vacations planned, but zero funds to actually book them, which, you know, is sort of integral to making that happen. But luckily, a company called Intrepid Travel is doing us all a solid in the new year, so we can kayak in Costa Rica, surf the Caribbean, and cook in Bologna without coughing up the cash upfront. 
Through January 30, the travel excursion company is offering over 1,000 trip itineraries with a $1 deposit fee. Now don't get it twisted, everything's still priced as advertised. You're not scoring an eight-day vegan food tour in Italy for only a buck. It does, however, make booking a whole lot easier without having to scrounge up the entire amount right then and there.
Here's how it works: Search trips based on destination (they've got everything from Greece to Japan), popularity, trip length, and other details. Once you select a trip, you can book it -- for $1. After that, you're required to pay off the balance in full within 60 days of their departure and the site will set a reminder so you won't forget to pony up. 
Because such is life, there are a few restrictions: the $1 deposits must be booked between now and January 30, 2020 at 11:59pm for trips between February 15 and December 31, 2020. Per the terms and conditions, if you're booking travel with less than 56 days till your departure, you'll have to make the full payment at that time.
Sign up here for our daily Thrillist email and subscribe here for our YouTube channel to get your fix of the best in food/drink/fun.
Megan Schaltegger is a staff writer at Thrillist. Follow her @MegSchaltegger.