The New iOS Update Will Make Your iPhone Feel Faster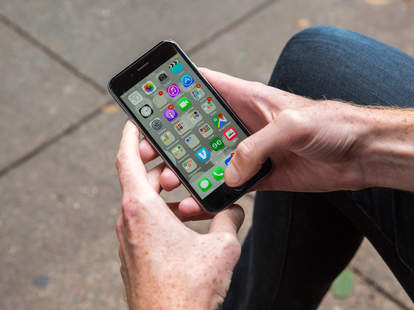 Intermittent iOS updates are rarely worth getting excited about, since they're usually just packed with bug fixes and otherwise unexciting changes you probably won't even notice. But occasionally Apple sneaks in something surprisingly awesome, as is the case with the recently rolled out iOS 10.3, which comes with some tweaks to some background operations that'll make your phone feel faster.
iOS 10.3 feels "snappier" because many animations were slightly tweaked & shortened, for the better.

— Renaud Lienhart (@NotoriousBUGS) March 28, 2017
Although not an officially documented change in iOS 10.3, one Apple engineer revealed that some of the animations, including how apps appear when they're launched and exited, have been streamlined and shortened in such a way that you may notice things feeling a bit "snappier" as you navigate from app to app. 
Additionally, the rollout introduces a major update that will be seemingly invisible to users: a new and more efficient file system for iPhones and iPads. Without getting too technical, this new system improves the read and write speeds for your device, allowing it to save and access data via apps more quickly, reduce lag, and potentially cut down on frame drops and keep things running more smoothly overall. However, because it's such a fundamental change to how iOS operates, the 10.3 update will take slightly longer to install, so just make sure you give yourself a little extra time for it to run its course. If you haven't been prompted to update already, head to Settings > General > Software Update and pull the trigger.
H/T The Verge
Sign up here for our daily Thrillist email, and get your fix of the best in food/drink/fun.
Joe McGauley is a senior writer for Thrillist. His read and write speed is... fine?