Your iOS calculator, while imminently convenient for crunching numbers in a pinch, can also be a major pain in the ass. Why? The simple fact that you're unable to delete single digits if you stumble and type in the wrong number. If you're in the midst of doing your taxes or balancing a budget, starting all over again seems like the only way to get back on track after a minute mistake.
Luckily for you though -- and especially if you rely on your iPhone calculator to compensate for your dearth of math skills -- the device has a hidden hack that eliminates the problem. It's painstakingly simple: While performing a calculation, just swipe in either direction on the digits in the black, not the keypad: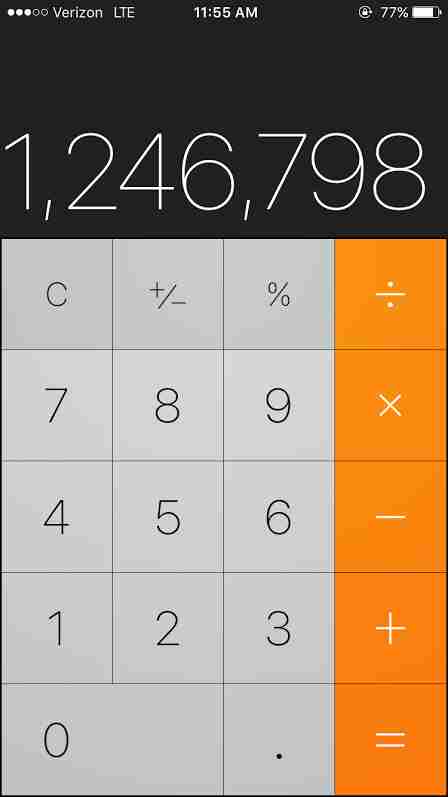 Voila, one swipe eliminates one digit, giving you the space necessary to do math on the go. There's not much more to it than that, although the trick should hopefully offer you some solace the next time you make that inevitable error. 
Sign up here for our daily Thrillist email, and get your fix of the best in food/drink/fun.
Sam Blum prefers to leave math to the math people. Follow his remedial skills @Blumnessmonster.