Pissed iPhone Users Sue Apple Because iOS Updates Made Their Phones Suck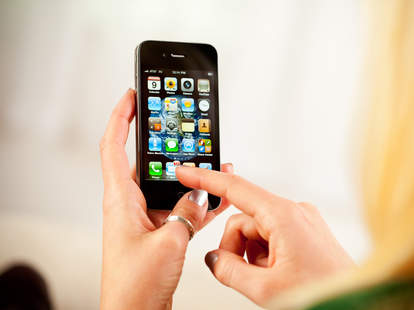 <a href="http://www.shutterstock.com/gallery-2084267p1.html?cr=00&amp;pl=edit-00">Sean Locke Photography</a> / <a href="http://www.shutterstock.com/editorial?cr=00&amp;pl=edit-00">Shutterstock.com</a>
You know the drill: Apple offers you the latest iOS update, and you relent, only to find your phone died and was reincarnated as an annoying imposter that now shuts off, freezes, or inexplicably won't load apps anymore. Well, now a bunch of pissed off iPhone users are striking back at the tech giant -- to the tune of a $5 million lawsuit.
Apple Insider reports Chaim Lerman and more than 100 other plaintiffs filed a class-action lawsuit in New York district court Tuesday, alleging Apple knowingly pushed iOS 9 updates on all iPhone users, despite the fact the software update made the iPhone 4S run like an offensive lineman at the NFL draft. The complaint goes on to accuse Apple of forcing 4S users to make a choice: to "use a slow and buggy device that disrupts everyday life or spend hundreds of dollars to buy a new phone."
The suit seeks in excessive of $5 million in damages, and the complaint goes on to accuse Apple of advertising all sorts of performance and security upgrades, among other great features, despite internal tests showing iOS 9 hurt iPhone 4S users more than it helped. Furthermore, the lawsuit attacks Apple for foisting updates on users, who are more inclined to buy new Apple devices when their tech goes awry, as users won't want to lose apps and other data that live in Apple's ecosystem.
And as Apple Insider points out, this isn't the first lawsuit against Apple of this nature, though a 2011 suit by iPhone 3G users pissed about iOS 4 was thrown out in court after a year.
No date has been set for court proceedings. So for now, the best response to your iPhone problems is ¯\_(ツ)_/¯.
 
Sign up here for our daily Thrillist email, and get your fix of the best in food/drink/fun.
Ryan Craggs is Thrillist's Senior News Editor. He already fears what the next iOS update will do to his iPhone 5S. Follow him @ryanrcraggs.