The Next iPhone's Camera Might Be Amazing, but There's a Catch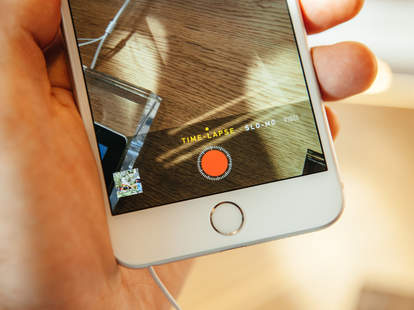 <a href="http://www.shutterstock.com/gallery-280951p1.html?cr=00&amp;pl=edit-00">Hadrian</a> / <a href="http://www.shutterstock.com/editorial?cr=00&amp;pl=edit-00">Shutterstock.com</a>
It seems like every other day there's a fascinating new iPhone rumor, but if the latest speculation about Apple's next major phone is true, then the iPhone's camera is about to get a significant -- if not revolutionary -- upgrade in the form of a dual camera system. The prediction comes from KGI Securities analyst Ming-Chi Kuo, who has a good track record of being right about this stuff, according to a report by 9to5mac.com. 
Sure, the words "dual camera system" sound cool, but what exactly does that mean for your Instagram selfies? As explained in the report, KGI believes the rumored new camera system would likely result in substantially higher quality photos and potentially even bring optical zoom capability to the iPhone for the first time. Currently, your iPhone employs a digital zoom, which basically just blows up and crops the image and could result in it looking pixelated, whereas optical zoom involves an actual lens adjustment and produces much better photos. Think about how a point-and-shoot camera's lens moves in an out. Like that.
However, the securities firm also indicates that the new camera setup likely won't be included in all of the next generation iPhone models, presumed to be called the iPhone 7. Instead, analysts speculate the technology will be limited to the larger 5.5in iPhone 7 Plus, and not the 4.7in models. It could even be exclusive to certain versions of the larger phone, per the report, which means you might have to go for the bigger and more expensive phones to get this particular feature.
Don't get your hopes too high, though. As with any information about new Apple products before they're announced on stage, this is far from official, and there's a possibility the badass new camera won't happen, or at least, won't happen just yet.
Sign up here for our daily Thrillist email, and get your fix of the best in food/drink/fun.
Tony Merevick is News Editor at Thrillist and anticipates a new generation of selfie sticks equipped with optical zoom control. Send news tips to news@thrillist.com and follow him on Twitter @tonymerevick.