This 2-Second Trick Will Free Up Your iPhone Memory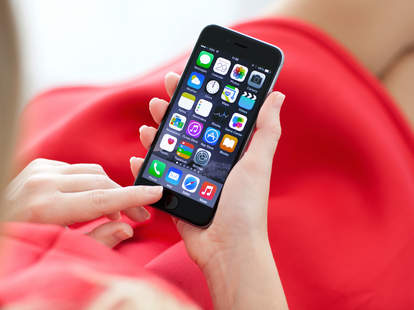 <a href="http://www.shutterstock.com/gallery-790342p1.html?cr=00&amp;pl=edit-00">Bloomua</a> / <a href="http://www.shutterstock.com/editorial?cr=00&amp;pl=edit-00">Shutterstock.com</a>
If your iPhone runs slower than caramel sauce right when you need to Instagram that ice cream sundae, here's a trick you can use before you, and the ice cream sundae, have a meltdown. 
CNET just gave gave out a two-step process that immediately frees up space on your iPhone, but mind you, it only works when you have a bunch of apps open by quickly stopping all the app activity. But still, it's a nice little thing to know how to do. 
Step 1
Press the power button on your iPhone and get to the "swipe to power off" screen.
<a href="http://www.shutterstock.com/gallery-790342p1.html?cr=00&amp;pl=edit-00">Bloomua</a> / <a href="http://www.shutterstock.com/editorial?cr=00&amp;pl=edit-00">Shutterstock.com</a>
Step 2
Don't swipe to power off or hit cancel. Just hold down the home button for a couple seconds until you return back to the home screen.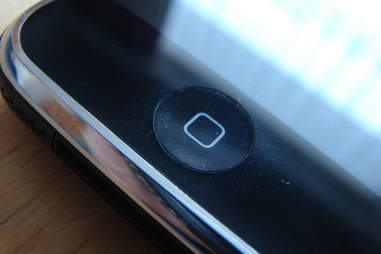 Shutterstock
That's it.
To test this out, we installed a system monitor in an iPhone. Here's what the memory looked like before and after the trick. 

Before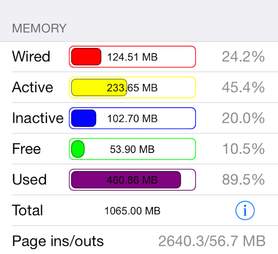 Screenshot via System Tools
After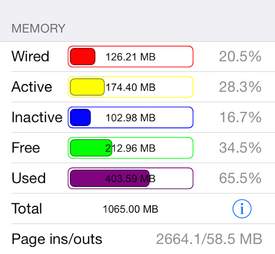 Screenshot via System Tools
As you can see, there's more memory. So, it worked.
It's only a momentary boost, but hey, it takes two seconds.
Sign up here for our daily Thrillist email, and get your fix of the best in food/drink/fun.
Kara King is a News Writer at Thrillist and likes her space. Send news tips to news@thrillist.com and follow her at @karatillie.