We've all had those days when things get so stressful that the prospect of leaving it all behind for some private oasis off the grid seems like the only option. And, sure, that may seem a bit drastic, but it would certainly be a peaceful way to live in this exceedingly crazy world, especially if you were to lay claim to this gorgeous private island off the coast of Ireland. 
High Island, a craggy uninhabited 80-acre strip of land off the Western coast of Ireland that's been home to humans off-and-on for the last 3,000 years, was just listed by Spencer Auctioneers, and it could be yours for $1.4 million. Frankly, that seems like a steal for an entire island, especially one that takes an entire hour to walk across. Not to mention, it sits roughly 200 feet above sea level, meaning it's dotted with stunning cliffs at pretty much every turn. 
Recommended Video
Thrillist's Best (and the Rest): Traveling With a Partner vs. Traveling in a Big Group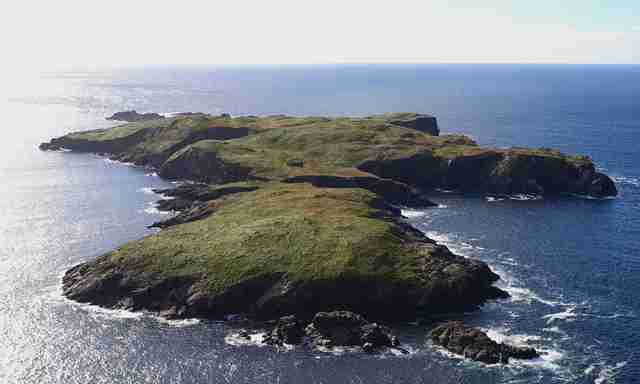 In addition to the natural beauty, two freshwater lakes, and rampant wildlife (it's apparently a haven for many types of birds), the property is also steeped in history. It's thought that its first human inhabitants settled there some 3,000 years ago, and that monks converted what was then a secular community into a monastery in the 7th century, according to a report from The Guardian. More recently, it was owned by poet who sold it in 1998.
Ruins from the monastery, including a church, altar, graves, and "beehive huts," are still around, though they're technically not part of the sale since they're owned by the Irish state. The rest of the property, which is currently owned by a private person, is all up for grabs, though.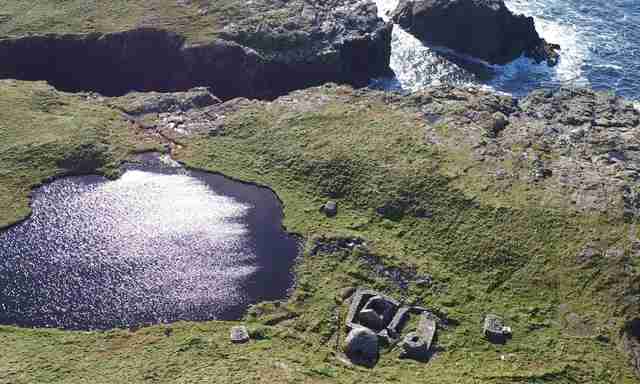 While the island would be an ideal respite from the chaos of the day-to-day, whoever buys it will definitely need to put some love and care into the infrastructure if they really want to live there comfortably. According to the listing, there is one modern building on site equipped with a septic tank, though it hasn't been tested recently to see if it works. Realistically, you'll at least have to make some big repairs, and likely pour some money into the place if you want reliable electricity and other creature comforts. You'll also need to take into account getting there from the mainland (it's roughly two miles from Galway), which could be tricky by boat during certain parts of the year. 
Though all things considered, it might end up being a more affordable place to live than where you are now. 
h/t The Guardian

Sign up here for our daily Thrillist email and subscribe here for our YouTube channel to get your fix of the best in food/drink/fun.