Apple fans are like a friend who's obsessed with cats. They're always showing you pictures of their cat, always wearing clothes with cats on it, and always dominating the conversation with anything cat-related. Apple just proved our cat hypothesis this week by giving the Internet something to incessantly chatter about with rumors of the iPhone 7 doing away with the headphone jack. 
According to last week's 9to5mac report, a Japanese blog claimed that Apple might be getting rid of the 3.5mm headphone port to help "achieve a 'more than 1mm' reduction in thickness compared to the iPhone 6s." Wowza, they're really shaving this thing to the bone. As The Verge points out, this could be a problem: "How would that work? How do I charge my phone in my car and use headphones? Or on a plane? Or with a portable charger? Or at that Nickelback-infested party?"
However, Apple could circumvent this whole "Nickelback-infested party" scenario with bluetooth headphones, which will undoubtedly be a huge problem for those of us prone to losing things. So what about the other rumors being tossed around the Internet? So far, there's the idea of wireless charging, multi-touch Force Touch, dual cameras, and in-display fingerprint recognition -- the last of which could ultimately do away with the home button all together.
At this point, though, it's unclear who's really asking for these changes. "Gone are the fundamental principles of good design..." say two former Apple designers in an article by The Verge. Bruce "Tog" Tognazzini and Don Norman were early Apple employees, but now criticized the company for "equating design with appearance while forgetting the fundamental principles of good design." 
Recommended Video
This Bubble Tea Is Set on Fire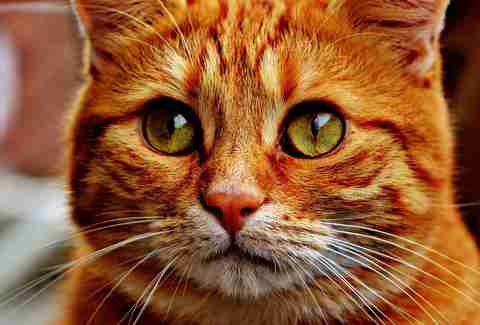 In Apple's attempt to give us what we want… they're giving us exactly what we don't want. It's just like an episode The Twilight Zone where the exact opposite thing happens at the end of the episode!
And look at that... just proved ourselves right by dominating an article with Apple chatter.
Enjoy this cat picture, you deserve it. 
Sign up here for our daily Thrillist email, and get your fix of the best in food/drink/fun.
Jeremy Glass is a writer for Thrillist and misses the Zune he owned as a young man.