This 'It'-Themed Bar Will Make Your Halloween a Little More Terrifying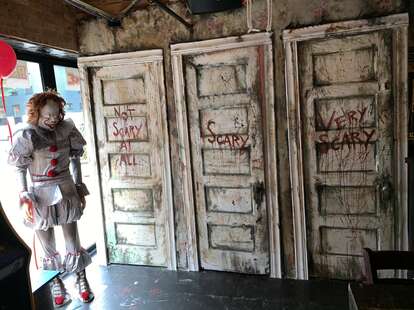 Courtesy of Replay Lincoln Park
Courtesy of Replay Lincoln Park
Hey Georgie. What a nice beer. Want it back?
One hopes you've never encountered a clown asking you this question from the confines of a sewer grate. But if that's an experience you're actively seeking, you might get pretty close this It-themed pop-up bar. Replay Lincoln Park, an arcade bar in Chicago that has done manypop-upevents in the past, will be hosting this one through Halloween.
Join "The Losers Club" to live out a version of the Stephen King story while safely ensconced in your own life, which is, hopefully, not a Stephen King story. At the faux Derry, Maine bar you'll find photo opportunities designed by local artists and a funhouse full of mirrors inside the arcade bar, which will also, unsurprisingly, have arcade games. You can even get yourself some popcorn from a popcorn machine because that's the dancing clown's favorite snack. (Outside of, you know, people.)
The bar will also host events throughout the month, including It trivia, costume contests, and a Derry Afternoon Day Party.
Some of the specialty cocktails on offer will include drinks with names like Pennywise Punch (combining dark, light and spiced rum with passion fruit and fresh citrus juices) and the SS Georgie (a rye old fashioned with a Luxardo Cherry Sangue Morlacco float). It sounds like a lot of fun, but -- and this can't be stressed enough -- it sounds like a living nightmare for anyone with a fear of clowns.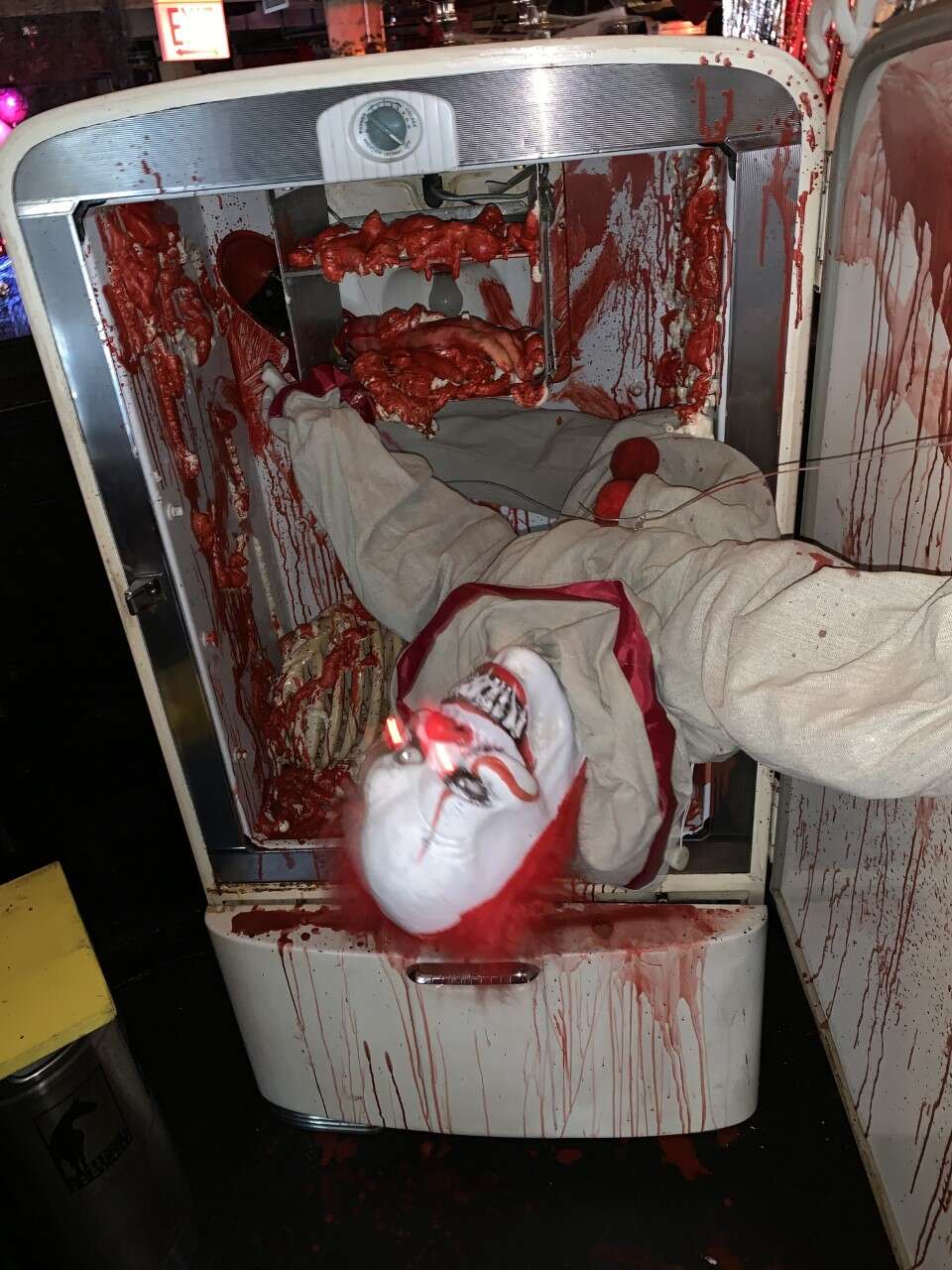 Sign up here for our daily Thrillist email and subscribe here for our YouTube channel to get your fix of the best in food/drink/fun.