Krispy Kreme and Dunkin' Donuts Might Soon Be Part of the Same Donut Superpower
Rivals have a way of ending up together, like in that Nick Cannon movie Drumline. The latest proof of this is speculation that the owners of Krispy Kreme are looking to purchase Dunkin' Donuts -- making a donut superpower the likes of which the world has never known.
Dunkin' Donuts has struggled to maintain its coffee foothold as it faces what USA Today calls "high-end competition from Starbucks and lower-end, price-driven pressure from McDonald's." This has left the company in a weird niche: mid-priced, pretty good, but not exactly craft coffee. The pressure comes from coffee sales rather than donut sales, but coffee is only becoming a more important part of Dunkin' Donuts' business.
This means Dunkin' Brands Group Inc. (worth around $8 billion) is in a prime spot for the company that owns Krispy Kreme -- Luxembourg-based JAB Holding Co. -- to pounce, according to Bloomberg. Speculation about this deal sent the donut company's stock up to near-record highs this week. Bloomberg analyst Gillian Tan suggests that the purchase of Dunkin' Donuts is meant to make JAB -- which also owns Panera Bread, Stumptown Coffee Roasters, and Caribou Coffee -- a major rival to Starbucks in the coffee game.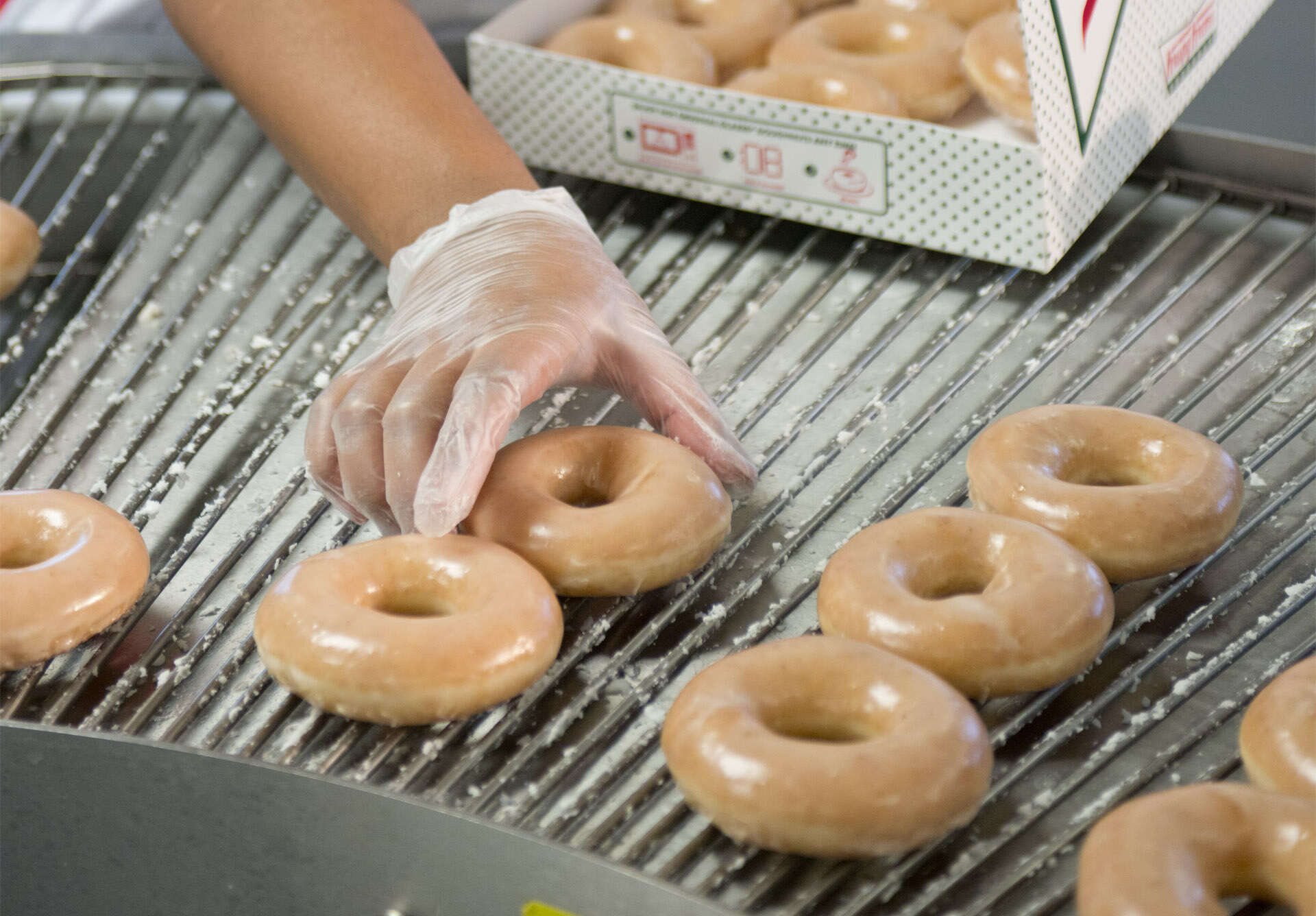 This coffee-forward direction is in line with the company's potential plan to drop "Donuts" and rebrand to just "Dunkin'."
Commenting on this possibility back in August, a spokesperson said, "While we remain the number one retailer of donuts in the country, as part of our efforts to reinforce that Dunkin' Donuts is a beverage-led brand and coffee leader, we will be testing signage in a few locations that refer to the brand simply as "Dunkin'," in a statement via email. "The signage will appear on a new restaurant scheduled to open in Pasadena this month, followed by a few other locations later this year."
Whether Dunkin' will rebrand won't be decided until the latter half of 2018, and of course, speculation about the sale to JAB is only speculation so far. Dunkin' Donuts declined to comment on the rumors and Krispy Kreme didn't respond to a request for comment. So, if an all-powerful donut monolith is among your worst fears, you have nothing to worry about for now.
Sign up here for our daily Thrillist email and subscribe here for our YouTube channel to get your fix of the best in food/drink/fun.

James Chrisman is a News Writer at Thrillist who has been called a donut superpower. Send news tips to news@thrillist.com and follow him on Twitter @james_chrisman2.