You Have 1 Day to Book a $20 Flight on JetBlue, a Lifetime to Regret Not Doing It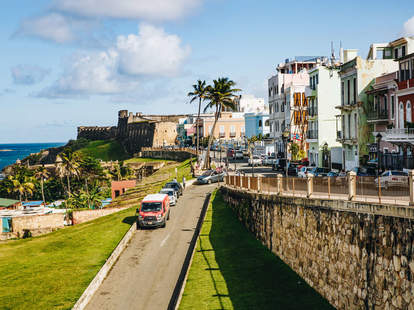 Today I am challenging you to take the opportunity you are constantly clicking on, whether that be a prolonged cyber Monday panties sale, an enticing match on Hinge, or JetBlue's flash deal with flights starting at $20.
Your match Joey the Hunky Accountant isn't going to wait on your iPhone forever, nor is JetBlue -- the carrier's flash sale ends today at 11:59pm ET, so you have just enough time to peruse the 20 insanely cheap one-way flights listed on its website, run to a nearby bathroom, ask the mirror who you really want to be, take out your phone with shaking hands and press "purchase tickets." 
Heads up, you must press purchase on the actual website for the deal to be applicable. Scroll down to see if your airport is included on the list, and if the date of the flight deal aligns with your calendar.  Most of the flights are leaving from Boston, New York, Florida, and San Juan, with a few other states sprinkled into the mix. Here are some flights that stood out to us: 
Long Beach to Oakland for $20
Austin to Boston for $40
Boston to Orlando for $40
West Palm Beach to Washington, DC for $40
Newark to San Juan, Puerto Rico for $60
Now for the bad news: Your first checked bag will be $30, and the second bag is $40. but the fares include government taxes and fees, and reservations made one week or more before departure can be canceled without penalty up to 24 hours after the reservation is made. 
So stand up, do the mirror thing I mentioned, and get moderately wild with your decisions this holiday season.
Sign up here for our daily Thrillist email and subscribe here for our YouTube channel to get your fix of the best in food/drink/fun.