JetBlue's Latest Flash Sale Has $20 Flights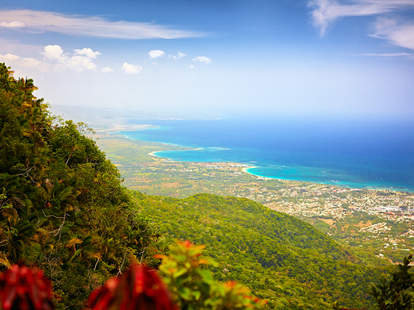 Good news for those of us who've been meaning to pack in one more last-minute trip before summer says sayonara. JetBlue just announced a lineup of super-cheap flights to a dozen different North American cities throughout September, with a handful of one-way fares going for as little as $20. 
For a very limited time, the flash sale-happy carrier is offering crazy deals on 20 specific flights to several domestic and international destinations. You can peek at the full list on JetBlue's special sale site, but currently available standout deals include New York to Boston for $20, Seattle to Anchorage for $40, New York to New Orleans for $50, Boston to San Juan, Puerto Rico for $70, and New York to Puerto Plata, Dominican Republic for just $80. You better act fast though, because there's no telling when these will sell out.
To get on this, you'll need to have a fairly flexible schedule in September, as these deals apply only to specific flights departing at specific times between September 2 and September 26. And as is the case with most of these sort of JetBlue deals, there's some fine print worth mentioning. For example, the sale only applies to "Blue" fares, the airline's lowest-tier flight option, so if you want to check bags it's going to cost extra ($25 for the first, second bag is $35).
That said, it'd be tough to find a more affordable way to sneak in one last long weekend before settling in for long sleeve weather. Then again, considering the frequency with which JetBlue has been running these sales lately, you might have another chance to get away for cheap sooner than you think.
Sign up here for our daily Thrillist email and subscribe here for our YouTube channel to get your fix of the best in food/drink/fun.