JetBlue flash sales have been good getting lately. If you've missed out, don't fret, they've launched another flash sale that's happening right now. Until 11:59pm on Sept. 21, Jetblue is offering hundreds of dirt cheap flights, including 11 routes that have $39 flights one-way.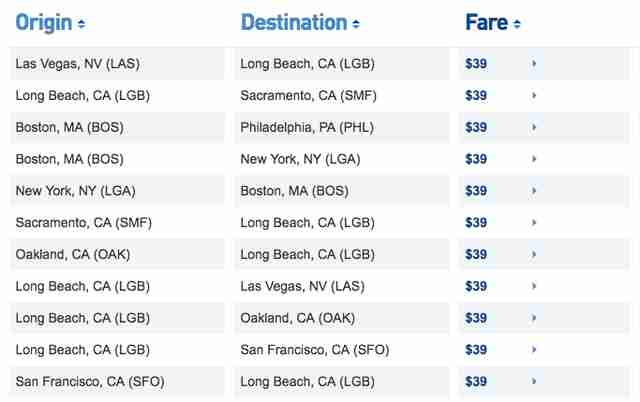 All of the cheapest flights are domestic routes, but there are also some good deals on international travel as a part of the sale. That includes flights for $249 or less on routes to Lima, Bogota, San Juan, Santo Domingo, Montego Bay, and many other spots in South America and the Caribbean that could make for a refreshing change of pace this winter.
As always, move quick if you want these rates. Flight prices can change and routes can disappear. Also, the sale is only for flights taken Monday through Thursday and Saturday. Friday and Sunday flights are not available. They also have blackout dates from Oct. 8-10, Nov. 18-29, and Dec.16 through Jan. 4, so no luck on holiday travel deals.
Head to JetBlue.com to take advantage of another awesome flash sale that will make your friends think you're the globe-trotting dilettante you've always wanted to be.
Dustin Nelson is a News Writer with Thrillist. He holds a Guinness World Record, but has never met the fingernail lady. He's written for Sports Illustrated, Men's Journal, The Rumpus, and other digital wonderlands. Follow him @dlukenelson.