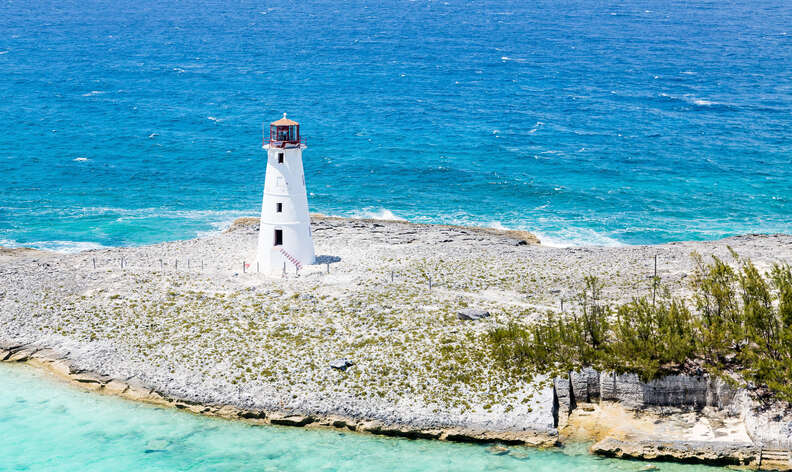 Unless you already have a trip to somewhere tropical on the books for this week, chances are you won't be able to escape what's been billed as the coldest weather in decades. But maybe the potentially record-breaking frigid temperatures is the frosty kick in the ass you need to plan a getaway this winter/early spring, you know, while you're hiding under a pile of blankets all day. Better yet, JetBlue just launched a sale with tickets starting at $44.
From now through the end of the day on Wednesday, the ever-popular US airline is offering dozens of discounted one-way flights to almost every hub where it operates -- both domestic and international. JetBlue's official sale page has the full list (you can sort it by origin city to make things easier), but it looks like some of the best deals are Atlanta to Orlando (and vice versa) for $44, Boston to NYC (and vice versa) for $54, Salt Lake City to Long Beach, California for $59, Boston to Nashville (and vice versa) for $64, and Cleveland to Ft. Lauderdale (and vice versa) for $69 -- among many others. You just have to find a good flight and book it before the deals are all gone.
As for cheap tickets to decidedly warmer Caribbean cities, the sale includes highlights like Orlando to Aguadilla, Puerto Rico for $59, Ft. Lauderdale to Nassau, Bahamas for $69, and Orlando to San Juan, Puerto Rico for $94. Unsurprisingly, the best deals here are shorter flights, but longer flights to these destinations appear to be a bit cheaper as well. All said, there are a lot of deals to be had, so message your go-to travel buddy, search through the list, and get booking before the sale is over.
Of course, JetBlue sales come with a bit of fine print, and this one is no exception. Specifically, the discounted fares are only good for flights on Tuesdays and Wednesdays between February 5 and April 10, except for February 12-20, which are totally blacked out. It's also worth noting that the prices are for JetBlue's standard Blue fare, which gets you all of the airline's usual perks like free in-flight WiFi and unlimited snacks. You'll just have to pay for any checked bags.
Sure, you'll still have to live through these sub-zero temperatures and scary-low wind chills, but now there's a chance you'll have some trip planning to keep you busy while you're stuck inside, anchored next to your heater.
Sign up here for our daily Thrillist email and subscribe here for our YouTube channel to get your fix of the best in food/drink/fun.