JetBlue's Cyber Monday Sale Has $20 Flights All Over Right Now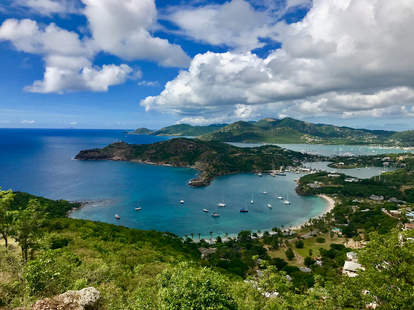 If you haven't already gone buck wild with your credit card taking advantage of all the insane Cyber Monday sales today, it's not too late to snag an exceptionally good deal. That's especially true if you were hoping to book a trip on the cheap, because JetBlue just unleashed a special Cyber Monday flash sale and it has flights for as little as $20 one way.
If you've been thinking about sneaking in a quick pre- or post-holiday getaway, JetBlue's latest fare sale may make it all the more tempting with flights to and from a number of cities it services for as little as $20, one way. Though, much like many of the other Cyber Monday deals up for grabs today, you'll need to book by the 11:59pm on November 26 to lock in a rock-bottom price. 
You can scope out the full lineup of flights on the JetBlue flash sale page, but here are a few highlights:
Atlanta to Boston for $20
Boston to Baltimore for $20
Boston to Washington, DC for $20
San Juan to St. Thomas for $20
Washington, DC to Orlando for $30
New York to Tampa for $40
Fort Lauderdale to Boston for $40
Although many of these are a steal, you'll need to have a fairly versatile schedule to take full advantage, since many of these fares refer to specific flights on particular dates in December and January. Also, these are all Blue fares, which means you'll get all the normal JetBlue perks like free Wi-Fi and unlimited snacks, but you'll need to pay if you want to check a bag ($30 for the first, $40 for a second).Though, you can probably spare yourself the expense if you just follow a few handy packing tips.
Sign up here for our daily Thrillist email and subscribe here for our YouTube channel to get your fix of the best in food/drink/fun.