JetBlue Has 20% Off All Flights Right Now Through Wednesday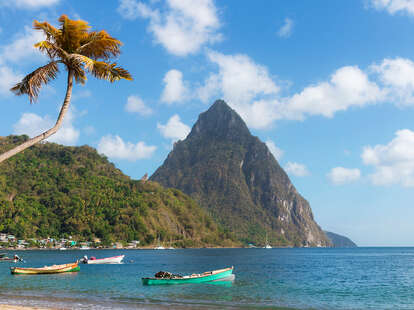 Although the holiday season may be all about embracing selflessness and the spirit of giving, it doesn't mean that you can't also find time to treat yourself to a nice little gift when the opportunity presents itself. And fortunately for you, there's one to seize right this very moment courtesy of JetBlue, which just launched a special two-day holiday fare sale featuring 20% all of its flights.
For its latest two-day sale, JetBlue is bringing across-the-board discounts by slashing 20% off fares on all flights between November 27 and December 12, 2018. That means you could theoretically cut the cost of a quick last-minute getaway by quite a bit, and sneak in one more pre-holiday trip before the new year. However, the discount won't help you with your expensive holiday travel plans.
To get in on the deal, you'll need to redeem it via JetBlue's promo booking page and enter promo code "HOLIDAZED" when searching for your flight. You'll also need to book by the end of the day Wednesday, November 14.
While this sale is unique in that it's bringing discounts to practically every route JetBlue offers and city it services, there are still some restrictions you'll need to consider. Specifically, the deal excludes Friday and Sunday travel, which means you'll have to be a bit flexible on departure and return dates (though this might be the perfect opportunity to use up any PTO you have before the end of the year).
'Tis the season for last-minute vacation planning.
Sign up here for our daily Thrillist email and subscribe here for our YouTube channel to get your fix of the best in food/drink/fun.