JetBlue's New 'Office Souvenirs' Are Here to Remind You How Much Work Sucks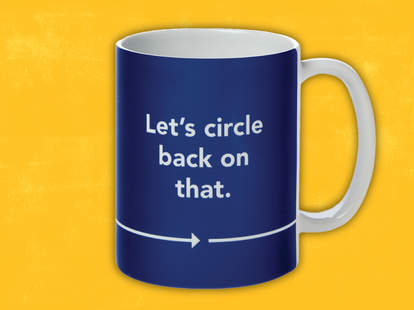 Thrillist/Maggie Rossetti
JetBlue is here to remind you just how much work sucks. The airline is rubbing salt in the wounds of every disenchanted worker-bee with a new line of Office Souvenirs that'll make your case of the Mondays last until Sunday. Your prized coffee mug has probably never been more honest and reminiscent of Office Space.
JetBlue Vacations will start hawking the snarky office paraphernalia online on Wednesday, and will give some of the items away at a pop-up event in New York City's Financial District between 8am and 6pm on the same day. The mugs, hats, t-shirts, towels, water bottles, and candles probably aren't the best thing to brandish in front of your boss, unless you're hoping to get shackled to a copy machine or quarantined in an abandoned cubicle. Take the airline's line of mugs, for instance:
Courtesy: JetBlue
If you're lucky enough to regularly have bagels provided by management, there's even a special plate that remembers those wistful mornings. It comes with a stand, so it can proudly adorn your desk until the bagel brigade infiltrates your office again:
Courtesy: JetBlue
There's also bagel scented candles, if you're into that sort of thing: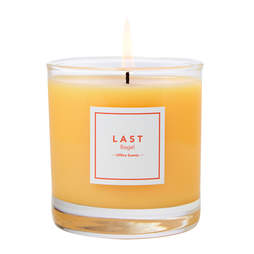 Courtesy: JetBlue
The desk decor doesn't stop there, though. There are odd statuettes you can park on your desk for the ultimate corporate feng shui, like this office swivel chair: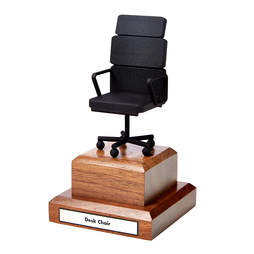 Courtesy: JetBlue
Or this gold-plated phone: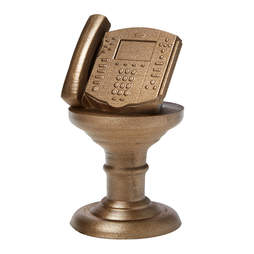 Courtesy: JetBlue
Or, if you think fondly of the annoying copy machine in your office, the airline even has a snow globe for you: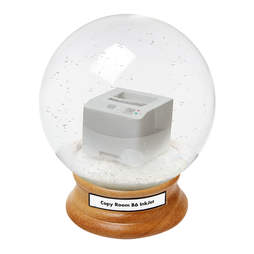 Courtesy: JetBlue
JetBlue already had a limited supply of office-centric swag, but it's clearly cementing itself as the leading airline in this regard. It's new line of Office Souvenirs start at $9.99 and can be purchased on the airline's website. 
Your move, Virgin.
Sign up here for our daily Thrillist email and subscribe here for our YouTube channel to get your fix of the best in food/drink/fun.
 
Sam Blum is a News Staff Writer for Thrillist. He's also a martial arts and music nerd who appreciates a fine sandwich and cute dogs. Find his clips in The Guardian, Rolling Stone, The A.V. Club and Esquire. He's on Twitter @Blumnessmonster.