JetBlue Has $39 Flights for This Fall, and You Have 2 Days to Book 'Em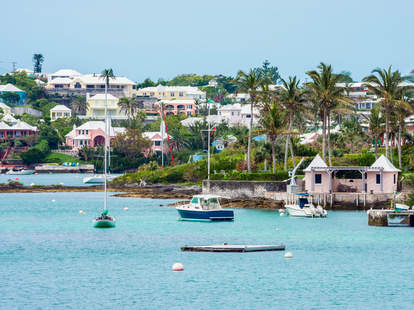 You might have heard that Americans work pretty damn hard compared to other countries (266 more hours on average than the UK, for example). We even outcompete ourselves from years past; the average man works 100 more hours a year than their brethren from the 70s, while the average woman works 200 more. So basically, we're the uptight sibling that the whole family is worried about. And we should take advantage of JetBlue's new, two-day flight sale, with flights starting at $39. 
The sale, which launched on Tuesday, features dozens of discounted one-way fares to destinations all across the United States and many of JetBlue's international hubs, like Nassau, Bahamas and St. Maarten. The cheapest flights are regional hops, but there are plenty other deals to be had and we rounded up some the highlights below. Most important thing: You have to book by August 14 at 11:59pm. Impulse buyers rejoice.
10 of the best JetBlue flight deals: 
Las Vegas to Long Beach, California for $39 (and vice versa) 
Atlanta to Fort Lauderdale for $49 (and vice versa)
Worcester, Massachusetts to New York for $54
San Francisco to Long Beach, California for $59
Nashville to Fort Lauderdale (and vice versa) for $69
Philadelphia to Boston for $69
New York to Bermuda for $84
Boston to Houston for $89
West Palm Beach to New York for $89
Long Beach, California to Seattle (and vice versa) for $89 
Just note that the tickets you purchase have to be for flights between September 4 and November 11 of this year, and the following dates don't apply: September 28-October 1, October 12-14, and November 6-12. Included in these blackout dates are Veterans Day, Columbus Day, and Rosh Hashanah. 
Fares include government taxes and fees, so no one is screwin' ya there. BUT, if you didn't know, the "blue fares shown" bullet point on JetBlue's website is basically saying that the tickets include flight perks like free snacks, Wi-Fi and a carry on, but your checked bag will cost you ($25 for the first bag, $35 for a second). So, maybe stop working and start booking.
Sign up here for our daily Thrillist email and subscribe here for our YouTube channel to get your fix of the best in food/drink/fun.